Clark County Life Chain
October 3, 2021 @ 2:00 pm

-

3:30 pm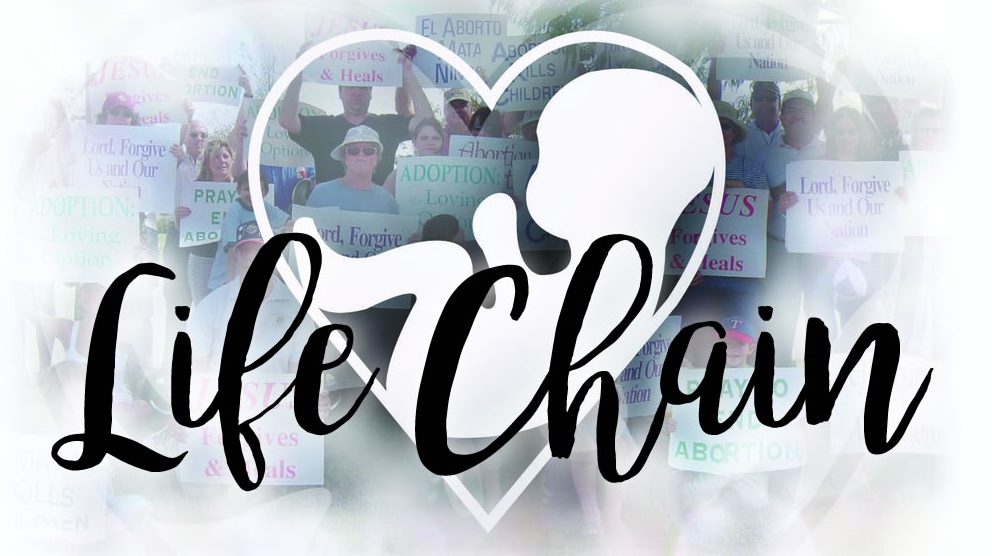 What is Life Chain?
It's a "prayer chain" and public (sidewalk) witness against abortion and for life at all ages. Come, let us seek God's divine intervention for the healing of our community and nation.
Who should attend?
Clark County Right to Life invites all living people to join us to speak-up for life while you can! Bring the family—including a chair for elderly relatives.
Come, Let Us Pray:
–For our personal repentance and for spiritual awakening in our community and nation
–For unborn children's protection and for legalized abortion to end in America
–For God to convict and draw to Him abortionists and all who defend them
–For all who witness our Life Chain, that their eyes and hearts will accept the truth
–For our Christian leaders, that they will extol Godliness, whatever the cost
–For our public officials, that they will uphold justice and righteousness
–For God's anointing and divine use of all Life Chains in the U.S. and Canada
(Pastors are invited to add prayer topics for their own congregation)
Location:
950 N. Bechtle Ave., James Flooring
We will use their parking lot and side streets to organize and distribute signs. We will stand on the sidewalks in front of businesses that are not open.
To participate as a group or individual(s) contact Lois Bravard with any questions or concerns at [email protected]
Related Events