Mission Statement - Nuestra Misión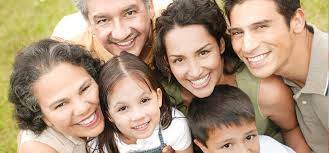 The Archdiocese of Cincinnati, through its Hispanic Ministry, welcomes and reaches out to the Latino population among us.  The Ministry commits itself:
To facilitate the formation of Christian/Ecclesial communities and assist them in their place of worship.
To provide introduction to the life of the church in this Archdiocese by adequate preparation for the reception of the Sacraments.
To form leaders who will share in the guidance and growth of the communities in their different Christian ministries.
To advocate for the integration of Hispanic Catholics into their rightful place in the Church, always with a respect for their language, culture and customs.
To assist in the many human/social issues facing the Latino community by collaborating with schools, agencies and services concerned with justice, peace and integrity of creation.
La Arquidiócesis de Cincinnati, a través de su Ministerio Hispano, da la bienvenida y se extiende a la población Latina entre nosotros.  El Ministerio Hispano se compromete:
A facilitar la formación Cristiana/Comunidades Eclesiales y ayudarles en su lugar de culto.
A proporcionar introducción a la vida de la Iglesia en esta Arquidiócesis por una preparación adecuada para el recibimiento de los Sacramentos.
A formar líderes que compartirán en la orientación y el crecimiento de las comunidades en sus diferentes ministerios Cristianos.
Abogar por la integración de los Hispanos Católicos en el lugar que les corresponde en la Iglesia, siempre con un respeto a su idioma, cultura y costumbres.
A ayudar en los problemas sociales/humanos que enfrenta la comunidad Latina colaborando con escuelas, agencias y servicios que se ocupan de la justicia, la paz y la integridad de la creación.