Parish Health and Vitality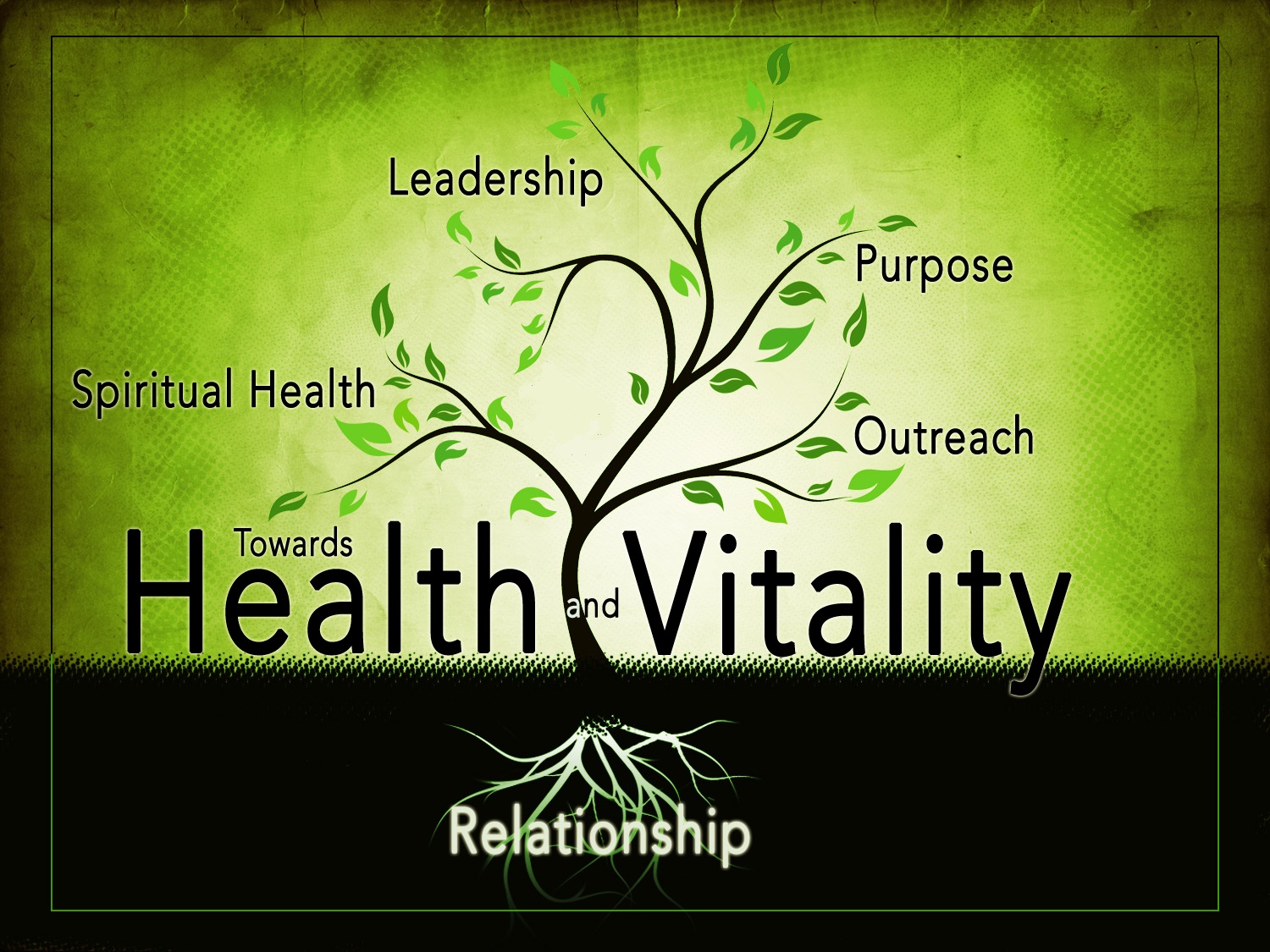 Radiate Christ!
Steps In the journey towards healthy and vibrant parishes that address priest availability, parish resources, and foster a mission attitude of reaching our communities with the Good News of Jesus Christ.

What guidelines does the Archdiocese have for the celebration of Sunday Masses?
Published in 1982, the guidelines state:
Parishes cannot schedule more than one Saturday afternoon/night Mass.
All weekend Masses should be celebrated in a church that is at least 50% "full."
Fuller churches lead to an efficient use of ministers (lay and ordained).
There should always be at least 90 minutes between starting times of Masses.
If these guidelines are not being met, parishes have been encouraged to look seriously at their weekend Mass schedules and make appropriate changes. Guidelines
How do these guidelines help ensure the quality of Sunday Masses?
The quality of Sunday Mass suffers when there are too many weekend Masses or smaller congregations. The liturgy is always enhanced by a church that is more full than empty, making it easier to have enough lay ministers to celebrate the liturgy well. Likewise, if priests are to be genuinely enthusiastic each time they preside, they normally should not be expected to regularly preside multiple times every weekend.
How many Masses are priests allowed to celebrate in one day?
According to Canon Law, a priest should normally celebrate one Mass per day. Bishops can permit priests to celebrate two Masses per day for just cause, for example, on a Sunday or holy day of obligation, or on a weekday if there is a funeral. Bishops can also permit priests to celebrate three Masses per day on Sundays or holy days of obligation, if there is a genuine and serious pastoral need, for instance, if the priest is responsible for more than one parish.
Why has the Archdiocese created pastoral regions?
The Archdiocese of Cincinnati has been planning for a number of years how to live the mission of Jesus Christ in the future using available resources (personnel, programs and finances) as effectively as possible, with changing demographics and fewer priests. Part of this future planning was the "clustering" of our more than 200 parishes into approximately 100 pastoral regions.
For administrative purposes, parishes of the Archdiocese are grouped together geographically into deaneries. Each is led by a dean, a priest appointed by the Archbishop. Deans worked with the parishes of their deaneries to determine the pastoral regions, using the most appropriate process for their area. The formation of these pastoral regions was approved by Archbishop Daniel Pilarczyk in October 2005 as part of the Futures Project.
What are the types of pastoral regions?
There are three types of pastoral regions: Single Parish Regions, Collaborative Regions and Merged Regions.
A Single Parish Region normally has a Sunday October count of over 2,000 people attending weekend masses. One pastor is assigned by the Archbishop, often with the help of a parochial vicar (sometimes known as an assistant pastor);.
A Collaborative Region is a group of parishes with one pastor who is assigned by the Archbishop. The pastor leads the parish staff(s) and leaders. Each parish retains its own Pastoral Council, Finance Council and Pastoral Staff, in a collaborative manner. There may be one or more churches may be used for worship;.
A Merged Region is a group of two or more parishes that are joined together to create a new canonical parish with one pastor assigned by the Archbishop, one Pastoral Council, Finance Council and Pastoral Staff, and one or more worship sites or churches.
In each pastoral region setting, – The pastor and laity minister together out of their respective vocations;, working in a collaborative manner to build up a ministerially complete, vibrant church in the region. A pastoral administrator may be engaged to enable ongoing parish life including liturgy, pastoral care and administration. The administrator would assist the pastor in his function of liaison between the parish and the diocesan church, local church and community.
What are the goals of a pastoral region?
Pastoral regions are formed on a commitment of the parishes involved to work together, share ministries as needed and coordinate sacramental schedules. Eventually, the parishes will be prepared to share one pastor. The parishes' goal is to become a vibrant pastoral region to live the mission of Jesus Christ.
What does it mean to "work in a collaborative manner?"
In the Archdiocese of Cincinnati, the call for parishes to develop collaborative relationships with neighboring parishes started with the For the Harvest 1986 program, a parish-based consultation project focused on two major emerging trends: the development of new forms of ministry and the declining number of priests. Parishes and parish clusters were invited to respond to the question, "What must we do to ensure high-quality parish ministry in the future?" Summaries of cooperative strategies were prepared and presented to an Archdiocesan Planning Committee and to each dean.
 There are a number of ways two or more parishes can collaborate (Source: Collaboration: Uniting Our Gifts in Ministry by Loughlan Sofield, ST and Carroll Juliano, SHCJ):  
Communication: A decision is made between the parishes "to enter into some mutual interaction." Information is exchanged and invitations are extended concerning parish programs, events, etc. Parish leaders regularly communicate with one another.
Cooperation: Greater familiarity with each other leads the parishes to move toward greater interdependence. In a pastoral region setting one parish may be the "lead agent" for a project or program and the other is seen as auxiliary to the lead staff person or group.
Collaboration: This is experienced when the parishes articulate and take "ownership of a common mission" and "work together for a common goal" e.g., "developing a plan to be a vibrant collaborative pastoral region." The desire to collaborate, rather than compete, arises as the driving force. Turf and competition are replaced by a spirit of mutuality and partnership. Different gifts and resources are brought together "in ministry for the common purpose of furthering the mission of Jesus Christ." A good example: A program or event is jointly planned and implemented.
How will pastoral regions be implemented?
Exactly how and when each pastoral region is implemented will be different based on the needs of the Archdiocese and the parishes involved. The sharing of pastors will take place as the need arises, not according to any specific timeline. Implementation may be expedited in the event of an unexpected change in the status of a pastor serving one of the parishes involved. Planning and making preparations for that time when pastoral regions are implemented is the work and purpose of the parish Pastoral Region Planning Teams.
How many parishes in the Archdiocese already share a pastor? How many priests pastor more than one parish?
As of June 2020, 136 parishes share a pastor and form 54 multi-parish regions. Some pastors have support of parochial vicars and retired priests but many don't.
What is the task of a parish Pastoral Region Planning Team?
A parish Pastoral Region Planning Team has five main objectives:
To develop a good working relationship.
To clarify its task and role within the decision making process in each parish.
To understand and update each parish's information profile.
To review current collaborative efforts and develop plans for other collaborative efforts.
To develop both a transitional plan and a final plan for implementing the pastoral region when there will be one pastor serving the parishes of the pastoral region.
Who sits on a parish Pastoral Region Planning Team?
Typically, an equal number of parishioners from each parish in the pastoral region are appointed to serve on the parish Pastoral Region Planning Team with input from the Pastoral Councils. The pastor(s) sit on the team. It is helpful to have one member of each Pastoral Council on the team to facilitate and insure communication between both groups.
Who makes the decisions about the future of a pastoral region?
The pastoral region plan is developed by the Pastoral Region Planning Team, presented to the parish communities involved and approved by each parish's Pastoral Council. The locally approved plan is then presented to the Archbishop for final approval.
Are collaborating parishes eventually merged into one new parish? Or does one of the parishes close?
Not necessarily. Throughout the Archdiocese of Cincinnati and in other dioceses, two or more parishes in a collaborative pastoral region continue to function as separate canonical parishes (with their own Pastoral Council, Finance Council and Pastoral Staff) while increasingly collaborating to serve their parish communities. These collaborative pastoral regions continue to function after five years and some after 10 or more years. One of the planning parameters set forth in the Futures Project states: "All parishes remain open initially in some form unless the pastor in consultation with parish leadership recommends closing or merging."
What is the difference between a collaborative pastoral region and a merged pastoral region?
In a collaborative pastoral region the parishes remain independent, canonical parishes. In a merger, the parishes involved close, a new parish is created and a new parish name is established.  The resources of the closed parishes are transferred to the new parish.
Isn't parish identity going to be lost in forming and implementing pastoral regions?
Experience has shown effective partnering and working side-by-side can insure the integrity of individual parishes' identities and concerns.
What are the challenges in implementing the pastoral region?
In addition to developing a plan that honors the customs and unique character of each parish in the region, pastoral leadership is called on to acknowledge and tend to the sense of disappointment and loss that naturally flows from the changes involved and guide parishioners to remain hopeful in the Lord and see Him in the breaking of the Bread at each Mass celebrated.
How long is a pastor assigned?
A pastor is assigned for a six-year term, which is renewable once for priests under the age of 63. A priest over age 63 may be permitted to remain at a parish until he retires, provided he is in good health, with the permission of the Archbishop.
If a parish shares a pastor, does this mean there will be only one priest available?
That is likely but not always the case.  Retired priests, parochial vicars and priests who teach at the Ohio/Mt. St. Mary's Seminary or serve in other capacities within the Archdiocese could be available to assist pastors of pastoral regions.
Is the pastor regularly available in all parishes of a pastoral region?
The pastor serves all the parishes of his pastoral region. He develops a plan with the Pastoral Region Planning Team, Pastoral Councils and Pastoral Staffs to reasonably ensure that he can meet each parish's needs to the best of his ability and available time.
What is the role of deacons in pastoral regions?
Permanent deacons are ordained by the Church to assist bishops and priests by proclaiming the Gospel, administering the sacraments, offering worship and serving the poor and faithful. Permanent deacons serve in many roles in parishes throughout the Archdiocese. In pastoral regions, their ministries will continue to be valued and determined by the needs of each region.
When all is said and done, isn't a pastoral region charged with building up the kingdom of God?
Yes, the pastoral region's mission remains the same as that of each Roman Catholic Church, to live the mission of Jesus Christ in the Archdiocese. The purpose of the pastoral region is to build a vibrant church in the region in a way that is ministerially complete, especially in the areas of:
Worship and spirituality
Catechesis and education
Pastoral ministry
Evangelization and outreach
Mission centered leadership and administration
Mission centered fiscal solvency