Pastoral Planning resources for priests
Thank you for all you are doing to inform, inspire, and lead your people during this time of pastoral planning. This page has been established to provide an up-to-date place where you will find the information and materials you need in order to carry out your responsibilities in this planning process.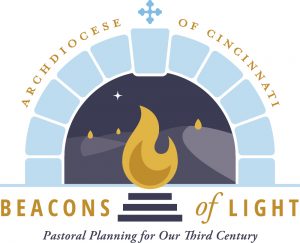 Parameters Consultation
Please meet with staff and pastoral council(s) (separately or together) and complete input survey by May 26, 2021
Principles and Vision Points
The goal of evangelizing, mission-focused parishes and six principles described here will be the foundation for the plans each Family of Parishes will create. The vision will guide leaders to consider what living the principle to its fullest would mean for the Family and to plan toward fulfilling that vision.
Framework Status Update
Overview - English
Overview - Spanish