COVID-19 UPDATE: The archives is currently closed to on-site researchers at this time.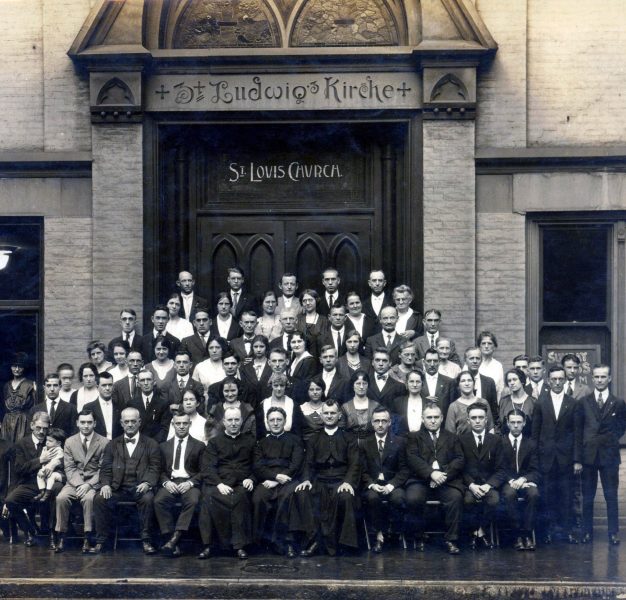 COVID-19 update: We are open normal hours as of June 2, 2021
The Archdiocese of Cincinnati Archives is the official repository for the archdiocese and is charged to collect, preserve, and make available the official records of the archdiocese and those ancillary records that reflect the work of the Catholic Church within the Southwestern Ohio region. Records in the archives date from the founding of the archdiocese in 1821 to the present day.
The archives primarily serves the needs of archdiocesan administrative offices, pastors, and parishes through assistance with research, preservation, and records management issues.
We are also open to qualified researchers doing scholarly research either remotely or in-person by appointment. Genealogy research is available remotely via email, phone, or mail.

2021 Sacramental records scanning information
UPDATE – JANUARY 2022 – Sacramental Registers will be ready for pick up as early as Friday January 21. Please make arrangements with you original drop off location. Please contact me with any questions – [email protected]
*Please note that Holy Angels, Sidney's parish office has moved to the following location: 119 E. Water Street, Sidney (right across from the church; entrance with the white handicamp ramp)
Each parish is required to drop off their baptism, confirmation, marriage, and death registers that cover the dates July 1, 2016 through June 30, 2021 to one of three parish locations in the Archdiocese by Friday, September 3. Cincinnati area parishes may also drop off at the archives. The registers must be delivered the week before the date of vendor pickup. Strategic Solutions will pick up the registers from the drop off locations on Thursday, September 9.
Drop off locations information
Frequently asked questions