The Catholic Telegraph is the official newspaper of the Archdiocese of Cincinnati. Founded in 1831 and continuous to the present day, its original mission was explain and defend Catholic teachings against her detractors. The second Catholic newspaper in the United States, the Telegraph has expanded its mission to report on growth and activities within the Archdiocese of Cincinnati, parish life, ministries of the Church, church councils, American and worldwide politics, apologetics, and literary contributions. Regularly used by scholars and historians, The Catholic Telegraph is a treasure trove of local, national, and worldwide news, both within the Catholic Church and to a more broad interest.
The first 100 years of The Catholic Telegraph have been digitized. Find it on The Catholic News Archive (1831-1930) and the Public Library of Cincinnati and Hamilton County (1831-1930).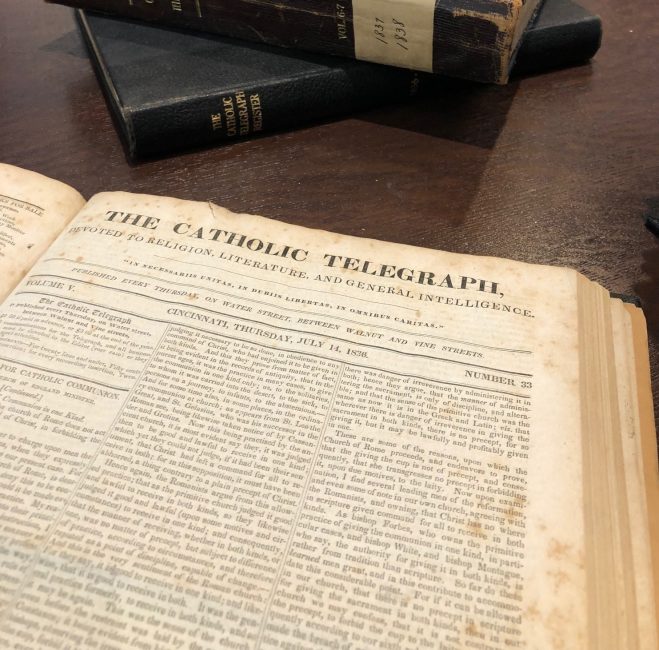 The University of Dayton has many parish histories available online through their PARISH HISTORIES COLLECTION which contains histories of parishes in Dayton, Ohio, and surrounding communities.
In its long history, many books have been written about the Archdiocese of Cincinnati and its institutions. Several of these books have been digitized by various libraries around the globe to improve access to works in the public domain. To the left, we provide links directly to these electronic copies.