Whether you are a seasoned genealogist or just interested in your family history, our archives staff is here to help you discover your family roots. Submit an online request below.
The archives holds copies of baptism, marriage, and burial registers of every open and closed parish within the Archdiocese of Cincinnati. Please note that the archives does not have sacramental registers for parishes that were once in the territory of the Archdiocese but are no longer; please contact the current diocese that the parish resides in.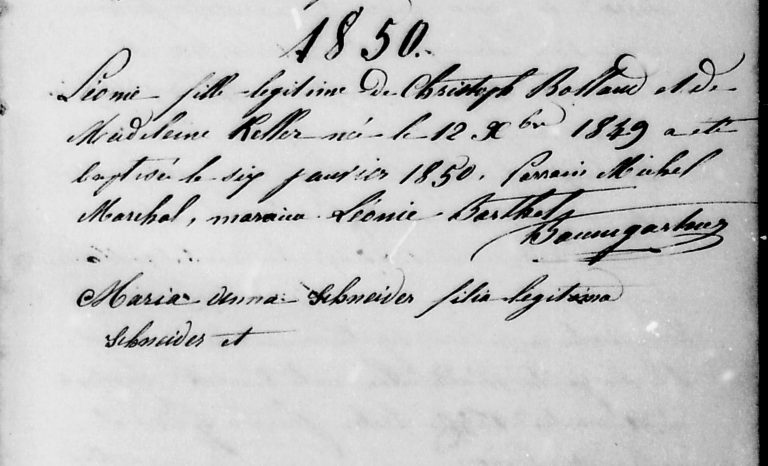 What records can I access?
Due to privacy concerns, baptism and marriage records are closed for 100 years from the date of creation; baptism and marriage records prior to 1920, and death records prior to 1953 are available for genealogical research.
How can I access records?
Online Access through Find My Past
Sacramental records from the earliest date through 1921 for baptism and marriage registers and 1953 for burial registers are available online.
Submit a Request to the Archives
The Archives accepts genealogical requests by mail or online form.

Telephone and email requests are not accepted

and we are unable to host in-person researchers. Genealogists can request up to four specific names and sacraments with each submission (ex. 2 marriages and 2 baptisms) for a $25 fee. The Archives can only search for specific requests and is not able to research general family trees. Requests normally take 2 to 4 weeks to process.
What should I do to prepare?
Whether submitting a request to the archives or using online resources, there are a few details you'll want to locate beforehand to make the most of sacramental record collections. For each record, we recommend having the following information:
Name of the individual who received the sacrament (for baptisms, include parents)
Date
Parish where the sacrament was received

If you do not know the parish, the individual's address or city ward at the time of the event or the name of the officiating priest

Note: baptismal records can contain records of other sacraments, i.e. baptismal records often contain marriage date and parish
If you have trouble finding this information, it can be helpful to consult civil records. Please see our Resources page for more places to look.