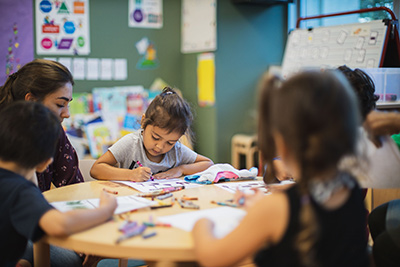 The Catholic Schools Office, driven passionately by faith in Christ, provides leadership, service, oversight, and support to the Catholic schools of the Archdiocese of Cincinnati.
Mission Statement for Catholic Schools
Vital to the evangelizing and educational mission of the Catholic Church, we are Christ-centered communities dedicated to the faith formation, academic excellence, and individual growth of our students, all rooted in the Gospel message of Jesus Christ.
For more information regarding certification/licensure, professional development, teacher workshops and our educator data center, click the button below for our educator resources.