With another election cycle in full swing, we are faced with the difficult question of what it means to love our neighbors in the midst of such a divisive climate.  We are called to bring the best of ourselves and our faith to the public square – and yet today, many shy away from such involvement because our national and local conversations are filled with anger and harsh language, often directed at people themselves.  When personal attacks replace honest debate, no one wins.  This kind of attack, no matter the reason, only serves to further divide our communities.  As Catholics, we must model a better way.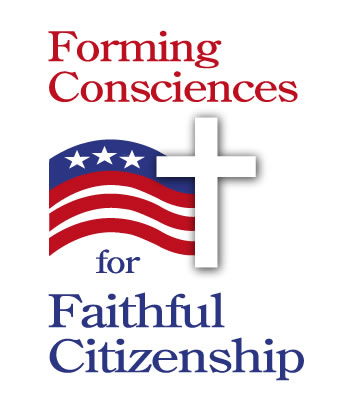 On Sunday, November 3, 2019, one year ahead of the 2020 national elections, the United States Conference of Catholic Bishops (USCCB) launched a year-long campaign inviting Catholics to model civility and love for neighbor throughout this election year. Civilize It: Dignity Beyond the Debate asks Catholics to pledge civility, clarity, and compassion in their families, communities, and parishes, and call on others to do so as well. Built on the recognition that every person—even those with whom we disagree—is a beloved child of God who possesses inherent dignity, the campaign offers materials and ideas to help Catholics and others of good will to engage in and model respect and compassion. Civilize It builds on our archdiocesan efforts in previous election years. It is being offered in concert with a wider ecumenical effort, Golden Rule 2020, which invites all Christians to model our shared values of dignity and civility and pursue dialogue instead of division.
Together with USCCB and dioceses around the country, we are utilizing Civilize It to help Catholics put our faith in action by honoring human dignity through civil conversation.
Campaign materials include advocacy tools, a pledge, and an examination of conscience that can be taken by individuals and communities, resources for prayer and reflection including a pastoral aid and a prayer for civility, tips for civil dialogue, and more. More information on Civilize It as well as launch materials, resources and other tools are available on CivilizeIt.org.
We will also be organizing events throughout the archdiocese to build energy around this important campaign. If your parish or community are interested in hosting such an event, please let us know.
Check Your Voter Registration!
If you are a newly eligible voter, or if you have not voted in recent years, or if you did not receive an application in the mail for absentee voting, you may want to check with the Ohio Secretary of State Office to be sure your registration is up-to-date. 

Faithful Citizenship Resources
Action Center
Catholic Social Teaching calls us to not only understand and deepen our faith but also to live our faith. Whether through advocacy, education, faith sharing, or public action, we all must practice our faith in our every word and deed. As James 2:17 says, "Faith without works is dead." Please check back often to our Action Center for various ways that you and your community can speak out with compassion and solidarity for justice and peace.