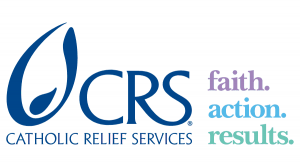 CRS is the official international relief and development agency of the U.S. Catholic community. Working through local offices and an extensive network of partners, CRS operates in 91 countries. Learn more
Join us for the Global Solidarity Conference!
CRS Rice Bowl, A Powerful Way to Serve the Poor
CRS Rice Bowl provides a powerful, tangible way for us to answer Jesus' call to serve the world's poor. It encourages us to pray together daily and experience Lent as a time of spiritual renewal and sacrifice for those in need.
Tips for CRS Rice Bowl
Check out parish resources and school resources. You'll find planning resources, bulletin announcements, activities and prayers like stations of the cross, stories of hope, and more!
Also, make sure you check out CRS' virtual events!
Consider creating an online Community Giving page and share it with your community to make giving easy throughout Lent.
Make sure you order CRS Rice Bowls for your community. If you want the same amount as last year then you do not need to order, but to make any changes please order at least 3 weeks before Ash Wednesday.
After Lent
Host a virtual prayer service to end Lent and CRS Rice Bowl using the Offertory Prayer to End the Lenten Season found in the CRS Rice Bowl Coordinator's Guide. Remind your community of the ways they can give their CRS Rice Bowl gifts.
o If you have an online Community Giving page, invite families to make their donations during the prayer service, and watch your community get closer to reaching its goal!
Schedule a designated date, time, and location for your community to turn in their CRS Rice Bowl donations if they do not want to give online or via mail. Send in all collected funds to Catholic Relief Services Attn: CRS Rice Bowl P.O. Box 17090 Baltimore, MD 21297
Why involve your parish with CRS?
The official international humanitarian agency of the Catholic community in the U.S.; provides assistance to the poor overseas without regard to race, religion or nationality by responding to emergencies and fighting poverty. CRS has a mission oversees and one of calling Catholics in the US to Solidarity with our brothers and sisters around the world so that we can more fully live out our faith. CRS has great prayer, education, and advocacy resources for parishioners of all ages to engage in.
Charity Watch Grade: A+
Charity Navigator Rating: 4 of 4 stars
CRS COLLECTION HELPS AROUND THE WORLD
This national collection assists six Catholic agencies in alleviating the suffering endured by our brothers and sisters around the world.
In 2022 the Catholic Relief Services Collection will be taken up in our Archdiocese on the weekend of April 30 and May 1. Please use the resources below to promote this important collection in your parish.
Helping Parishioners Gain a Deeper Relationship with Those They Help
Would you like to help your parishioners gain a deeper relationship with the brothers and sisters they help throughout the world through the Catholic Relief Services collection and the CRS Rice Bowl faith formation program in Lent? Or throughout the United States through the Catholic Campaign for Human Development collection? The Catholic Social Action Office of the Archdiocese of Cincinnati Parish Promoter project can help parishes build those relationships by sharing resources and connecting people to the good work that is done here in the U.S. and around the globe. We will do this by directly communicating with one or two individuals from each parish who will receive updates and ministry opportunities for Catholic Relief Services and the Catholic Campaign for Human Development and share them with their parish. The Catholic Campaign for Human Development is the domestic anti-poverty, social justice program of the U.S. Catholic bishops. Its mission is to address the root causes of poverty in America through promotion and support of community-controlled, self-help organizations and through transformative education. There is an abundance of information available from both organizations that can be shared with parishioners. Through webinars open to the public, updates and stories about individuals and families whose lives have improved because of CRS and CCHD, parishioners can gain a clearer knowledge of how CRS and CCHD are working for the United States faith community. For more information about the parish promoter project contact Sara Seligmann at (937) 281-4124 or [email protected]
Through CRS Rice Bowl, we journey with members of our human family around the world, and commit our Lenten prayers, fasting, and almsgiving to deepening our faith and serving those in need. There is something to deepen everyone's Lenten journey with CRS Rice Bowl. There are lessons and prayers for all ages, videos, reflections, Stations of the Cross, and even delicious yet simple recipes to share as a community or a family. Rice Bowl gives parishes an overarching program to engage all its members in Lenten practices that seek Jesus in the most marginalized.
contact Sara Seligmann [email protected] with any questions or concerns
2022 RICE BOWL LOCAL FUNDS APPLICATION
Seventy-five percent of the CRS Rice Bowl funds raised are used for CRS's international development projects. Twenty-five percent is distributed locally. Local entities working to alleviate hunger or poverty may apply to receive a grant. 
Priority for the funds will be for efforts alleviating hunger and food insecurity.
Projects that respond to the root causes of hunger, i.e., projects dealing with economic development, anti-hunger advocacy, and organizing, etc., also meet the criteria. Grant amount will range in size from $1,000-$3,500
The application must be submitted by April 20th. 

Action Center
Catholic Social Teaching calls us to not only understand and deepen our faith but also to live our faith. Whether through advocacy, education, faith sharing, or public action, we all must practice our faith in our every word and deed. As James 2:17 says, "Faith without works is dead." Please check back often to our Action Center for various ways that you and your community can speak out with compassion and solidarity for justice and peace.