Dismas Journey Task Force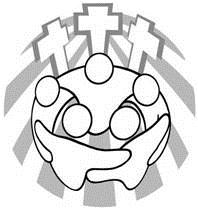 At their February 2011 Congress, the Advocates for Justice Greater Cincinnati Parish Collaborative voted to promote ways that parishes can help citizens returning from prison reintegrate back into society.
To accomplish this, the Dismas Task Force has designed a guided-dialogue process, called "The Dismas Journey: The Road to Restoration and the Common Good," that can be hosted by any parish community to facilitate interaction among parishioners, ex-offenders, and the agencies supporting them. Through these discussions, parishioners can learn more about some of the challenges returning citizens face, after having served their debt to society, to finding employment and self-sufficiency. Together, we can work to reduce recidivism and increase safety for all. The process includes prayer, reflections on Scripture and Church teaching, dialogue with those formerly incarcerated and the agencies supporting them, and possible next steps.   Please contact us if your parish, school, or comunity group might be interested in hosting a dialogue.


Catholic Social Teaching calls us to not only understand and deepen our faith but also to live our faith. Whether through advocacy, education, faith sharing, or public action, we all must practice our faith in our every word and deed. As James 2:17 says, "Faith without works is dead." Please check back often to our Action Center for various ways that you and your community can speak out with compassion and solidarity for justice and peace.