Resources for Clergy
MARRIAGE PREPARATION
CONGRATULATIONS ON YOUR ENGAGEMENT! 
This is an exciting time filled with many blessings and preparations. The steps below will help you in your Catholic Marriage Preparation Process.
1. As  soon as possible after your engagement, contact your parish and set up a meeting with a priest or deacon.  He will walk you through the following steps to assist you in preparing for a life-long and joy-filled marriage.
2. Complete one of the following marriage preparation inventories and participate in follow up:
3. Genesis Retreat (Pre-Cana)
4. Complete a course in Natural Family Planning through one of the following NFP providers:
Recommended activities:
Receive the Sacrament of Reconciliation
Pray as a couple daily
Participate in on-going events for married couples at your parishes or neighboring parishes.
Check out these Frequently Asked Questions by Engaged Couples.
NEED TO RESCHEDULE PRE-CANA?  Send an email to: [email protected] 

Marriage Resources from the U.S. Conference of Catholic Bishops
Marriage Enrichment and Support
Church Documents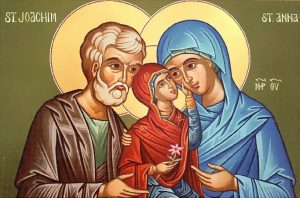 Are you celebrating a significant wedding anniversary in 2021?
25, 40, 50, 60, 65, 70, or 75 years… 
Request an Apostolic Blessing from Pope Francis 
Note: For Apostolic Blessings there is a fee for postage and a donation to Papal Charities
Online registration and 2021 wedding anniversary certificates are now closed.  
+ + + + + + + +
Married couples celebrating their 50th Wedding Anniversary in 2021 are invited to attend one of the following Golden Anniversary masses:
Saturday, August 7 at 4:30 pm Our Lady of the Immaculate Conception, Dayton
Sunday, August 8 at 11:00 am the Cathedral Basilica of St. Peter in Chains, Cincinnati.
Registration for the 50th Wedding Anniversary Masses on August 7 and 8, 2021 is now closed. When we have information available for 2022, we will update our website. If you have any other questions, please contact Ana Ramirez at [email protected]

"Among the elements to be instilled in this journey of faith, which is similar to the catechumenate, there must also be a deeper knowledge of the mystery of Christ and the Church, of the meaning of grace and of the responsibility of Christian marriage, as well as preparation for taking an active and conscious part in the rites of the marriage liturgy." – St. John Paul II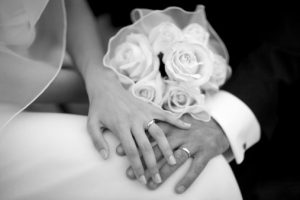 Here is a list of local Catholic therapists who can address a variety of marriage and family issues, including counseling for addictions such as pornography.
Catholic Therapists
Contact Information for Catholic Therapists
Our mission is to help get you started– and keep you going– on the path to recovery, rebuilding, and renewal from divorce by providing you with information, resources, and encouragement.
This website approaches divorce healing through a 100% Catholic lens with divorce support programs, workshops, books and daily inspirations.
Surviving Divorce: Hope & Healing for the Catholic Family
There's no such thing as "Catholic divorce" but the bad news is Catholics do civilly divorce. We're here to help, and to encourage healing through the Sacraments where you'll personally encounter Christ—with all His love and tender mercies. And that's the REALLY good news.
Surviving Divorce: Cincinnati Eastside Region: The winter session begins Wednesday, January 17, 2021. To register or to find out more please contact [email protected] or 513-331-0358.  Click here for the flyer.
United States Catholic Conference of Bishops
An annulment is a declaration by a Church tribunal (a Catholic church court) that a marriage thought to be valid according to Church law actually fell short of at least one of the essential elements required for a binding union. For more information about the Annulment Process including the answers to frequently asked questions click the title above to be taken to the USCCB Webpage.
Divorce Care is a friendly, caring group of people who will walk alongside you through one of life's most difficult experiences. Don't go through separation or divorce alone.
At a time when divorce has become an everyday occurrence in society, parish leaders may feel at a loss as to how to address the overwhelming needs of the many divorced Catholics in their communities. With the wide range of emotions, questions, and dilemmas these men and women go through, how can they be effectively supported with truth and compassion? This webinar offers practical tools that can help parish leaders reach and serve this group within the Church.