Resources for Clergy
MARRIAGE PREPARATION
CONGRATULATIONS ON YOUR ENGAGEMENT! 
This is an exciting time filled with many blessings and preparations. The steps below will help you in your Catholic Marriage Preparation Process.
1. As  soon as possible after your engagement, contact your parish and set up a meeting with a priest or deacon.  He will walk you through the following steps to assist you in preparing for a life-long and joy-filled marriage.
2. Complete one of the following marriage preparation inventories and participate in follow up:
3. Genesis Retreat (Pre-Cana)
4. Complete a course in Natural Family Planning through one of the following NFP providers:
Recommended activities:
Receive the Sacrament of Reconciliation
Pray as a couple daily
Participate in on-going events for married couples at your parishes or neighboring parishes.
Check out these Frequently Asked Questions by Engaged Couples.
NEED TO RESCHEDULE PRE-CANA?  Send an email to: [email protected] 

Marriage Enrichment and Support Resources
Marriage Resources from the U.S. Conference of Catholic Bishops
Marriage Enrichment and Support
Retrouvaille Program – Retrouvaille offers a welcoming and loving space to couples who have been living with difficulties in their marriage.  Retrouvaille helps couples to listen, to forgive, to be reconciled and to move into a better future believing that God loves them and with His help and their efforts, their marriage can be healed. The next programs are April 9-11 and September 10-12, 2021. For more information about the Retrouvaille programs in the Greater Cincinnati area, call 513-456-5413 or visit https://www.helpourmarriage.org.

Cana Family Institute – Cana Family Institute partners with Catholic parishes, schools and diocesan leaders to build Strong Catholic Marriages and Families using an enlightening curriculum and accompaniment approach by engaging and transforming the family for Christ and the Church. The Cana Experience focuses on forming parents of young children from birth to 5th grade.
Church Documents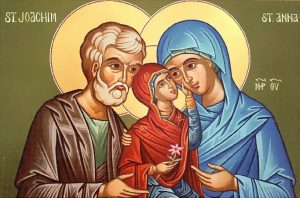 Are you celebrating a significant wedding anniversary in 2021?
25, 40, 50, 60, 65, 70, or 75 years… 
Request an Apostolic Blessing from Pope Francis 
Note: For Apostolic Blessings there is a fee for postage and a donation to Papal Charities
To request an Anniversary Certificate from Archbishop Schnurr, complete the Anniversary Certificate form.
Parishes may also make the request for Wedding Certificates on behalf of couples by emailing the anniversary couples' names and years married to Adriana Vasquez at [email protected]. 
Anniversary Certificate requests should be submitted by completing the online form or by email no later than June 11, 2021 to ensure timely delivery.
+ + + + + + + +
Married couples celebrating their 50th Wedding Anniversary in 2021 are invited to attend one of the following Golden Anniversary masses:
Saturday, August 7 at 4:30 pm Our Lady of the Immaculate Conception, Dayton
Sunday, August 8 at 11:00 am the Cathedral Basilica of St. Peter in Chains, Cincinnati.
Please complete the Anniversary Certificate form to register to attend one of these masses.

"Among the elements to be instilled in this journey of faith, which is similar to the catechumenate, there must also be a deeper knowledge of the mystery of Christ and the Church, of the meaning of grace and of the responsibility of Christian marriage, as well as preparation for taking an active and conscious part in the rites of the marriage liturgy." – St. John Paul II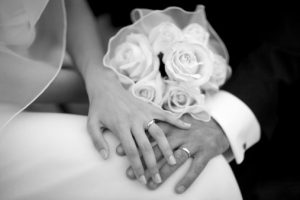 Anti-Pornography Initiatives Resources
The coordinator of Anti-Pornography Initiatives aims to help protect the innocent and vulnerable from exposure to pornography and to help ensure the hope and healing of the Gospel is close at hand for those who want to break free. Here is a link to our web page. Stay tuned for a referral list of Catholic therapists in the Archdiocese of Cincinnati.
Support for Those Experiencing Divorce