"The stigma attached to mental illness forces many to hide the severity of their symptoms or those of a loved one. Many stop coming to church due to the stigma. Stigma is the single greatest barrier to people getting effective treatment. Leaders of a parish, diocese, or other Catholic organizations can fight stigma by learning the signs of mental illness and reaching out to those living with the illness."
– National Catholic Partnership on Disability
Check out our Being Pro Life Episode: Mental Illness: It's More Common Than You Think. Click the video or one of the icons to the left to watch, listen, and read.

Did you know that one in five adults suffer from mental illness? That number may seem high, but like many other disabilities, mental illness is referred to as an "invisible disorder." Often people suffer silently due to the stigma that is affiliated with a mental health diagnosis. Mental illness is not often addressed by the Catholic Church, but we are called by Jesus to recognize those who are suffering in our midst and to accompany them on their journey.
"People can and do recover from mental illness. Recovery is the ability to live a fulfilling and productive life, to be a member of a community despite the continuing challenges of living with mental illness. Recovery can be thought of as a table with four legs. All four legs must be whole, strong and firmly attached for recovery to take hold."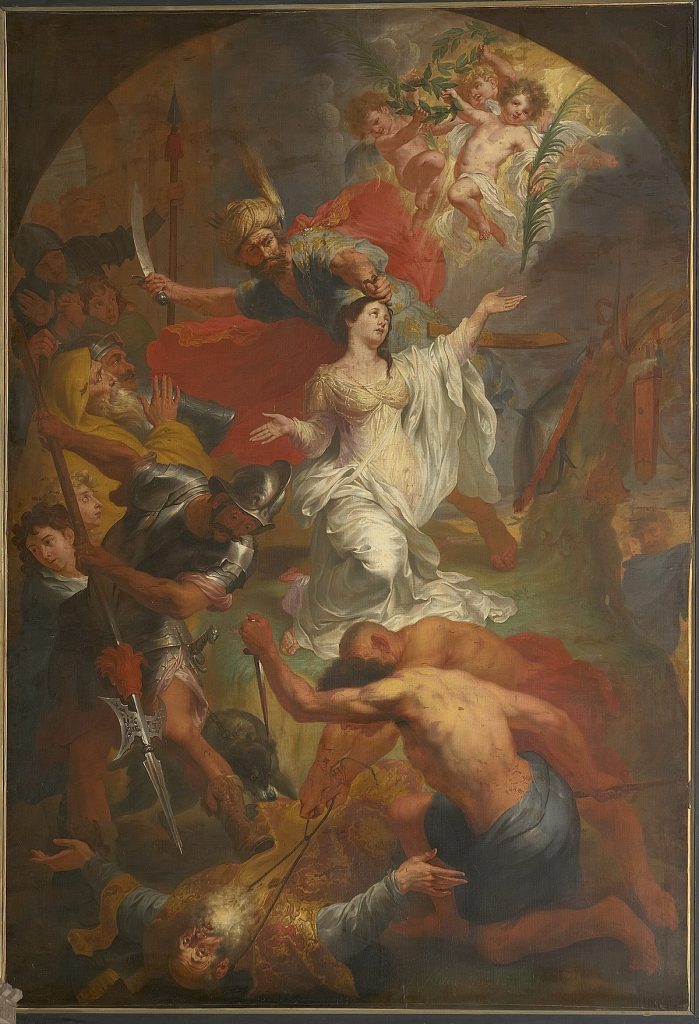 To read the Church's teaching on suicide, CLICK HERE for the specific section of the Catechism of the Catholic Church.
If persons with disabilities are to become equal partners in the Christian community, injustices must be eliminated and ignorance and apathy replaced by increased sensitivity and warm acceptance. The leaders and the general membership of the Church must educate themselves to appreciate fully the contribution persons with disabilities can make to the Church's spiritual life.

"Whoever suffers from mental illness 'always' bears God's image and likeness in himself, as does every human being. In addition, he 'always' has the inalienable right not only to be considered as an image of God and therefore as a person, but also to be treated as such."
"I therefore encourage the efforts of those who strive to ensure that all mentally ill people are given access to necessary forms of care and treatment. Unfortunately, in many parts of the world, services for these sick people are lacking, inadequate or in a state of decay. The social context does not always accept the mentally ill with their limitations, and this is another reason difficulties are encountered in securing the human and financial resources that are needed."

"The stigma attached to mental illness forces many to hide the severity of their symptoms or those of a loved one. Many stop coming to church due to the stigma. Stigma is the single greatest barrier to people getting effective treatment. Leaders of a parish, diocese, or other Catholic organizations can fight stigma by learning the signs of mental illness and reaching out to those living with the illness."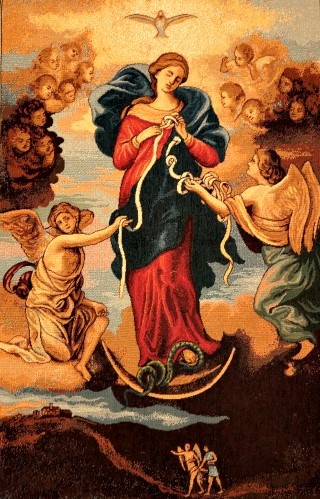 As pastors and bishops, we are deeply concerned with the heartbreaking prevalence of mental illness in our society and are taking action to address this tragic form of misery and sorrow. Though not as apparent and familiar as general medical problems, mental illness is equally important and is uniquely challenging and burdensome. It strikes deep within the human soul, impacting and influencing a person's thoughts, emotions and behaviors; thereby affecting all aspects of a person's life—work and rest, family life and relationships, prayer and one's relationship with God.

"In our society, those with mental illness are often stigmatized, ostracized and alone.  The suffering endured by mentally ill persons is a most difficult cross to bear, as is the sense of powerlessness felt by their families and loved ones. As the Psalmist called on God to deliver him from affliction and distress, so, too, does the person with mental illness cry out for healing. Our Judeo-Christian tradition calls us to be witnesses of God's love and mercy and to be instruments of hope for these individuals."

Below are organizations, along with their webpages, that serve as wonderful resources for parishes, families and individuals who would like to learn more about resources and services available for persons with mental illness.  For SUPPORT GROUP information CLICK HERE.
Mission: Rooted in Gospel values that affirm the dignity of every person, the National Catholic Partnership on Disability (NCPD) works collaboratively to ensure meaningful participation of people with disabilities in all aspects of the life of the Church and society.
This website is loaded with resources for families, individuals and parishes to better support faith development and meaningful participation within the Catholic Faith.
The contents of this page are meant to be resources for those who struggle with Mental Health issues and their support systems. If you have a loved one who is exhibiting suicidal tendencies, and needs immediate assistance CLICK HERE. If you feel someone around you is showing signs of suicidal behavior, this CHECKLIST from Sweeten Life Systems may serve as a general evaluation. It cannot replace a true evaluation from a mental health professional. If you feel you or a friend needs help immediately, call 9-1-1.
Mission: Our method is to develop, provide and facilitate an effective and responsive network of trained mental health ministry leaders in Dioceses and parishes throughout the United States. The mental health ministry leaders and teams will serve as "prayerful companions" for fellow parishioners experiencing mental illness, provide them with referrals, walk with them through the treatment process, and provide parish-wide education on the subject of mental illness.
The ACMHM is a Lay Association of the Christian Faithful whose members are called to be a healing presence in the lives of people with mental illness. ACMHM members see persons living with a mental illness as unique individuals who are not defined by their illness. They have much to offer the Church and the community because living with an illness gives them unique insights into suffering, humility, compassion, friendship and love. ACMHM members work to eliminate the stigma and discrimination that people living with a mental illness encounter in the Church and in human society.
Mission: NAMI envisions a world where all people affected by mental illness live healthy, fulfilling lives supported by a community that cares.
Vision: NAMI provides advocacy, education, support and public awareness so that all individuals and families affected by mental illness can build better lives.
Pathways to Promise is committed to creating an atmosphere in the faith and mental
health communities which promotes recovery from mental illness and invites people with mental illnesses to enrich the community through actively sharing their gifts and interests. They provide training, consultation and other resources for faith groups who want to become supportive, caring communities for people with mental illnesses and their families.
To find a family support group, check out your local NAMI Affiliate below:
The Goodwill Easter Seals Miami Valley Miracle Clubhouse is a vital community for growth, hope and opportunity for people recovering from mental illness in the Dayton area. The Clubhouse is committed to ongoing improvement, positive development of strengths and elimination of the stigma against those with mental illness.
The Castle is a gathering place of trust and friendship which supports people with mental illness and disorders to achieve their highest level of competence and independence." We are a safe haven for members who experience mental disorders. The Castle is a place where living and social skills are fostered; a stepping stone for people who want to be a productive part of our community.
Lindner Center of HOPE in Mason, Ohio, is a comprehensive, not-for-profit mental health center providing nationally recognized, patient-centered, scientifically-advanced care for individuals suffering with mental illness. In partnership with UC Health and the UC College of Medicine, Lindner Center of HOPE offers a true, elevated system of mental health care in Greater Cincinnati.
In our media-driven world, it is imperative to find media resources that address the needs of persons with mental illness. Below are a variety of these media resources.
articles, Books & Podcasts
Faced with a family member coping with mental illness, Norma Quinteros, a native of Argentina and largely educated there, became involved with the National Alliance for Mental Illness (NAMI) and participated in its Family to Family program, a workshop geared to support, teach, and offer resources to the family members of people suffering with mental illness… CLICK HERE to read more.
With concerns that suicide rates are rising in communities of color during the pandemic, Catholic mental health workers say the Church can play a key role in response…. CLICK HERE to read more.
Citing diagnoses of depression and anxiety, as well as chronic insomnia and debilitating tinnitus (a constant ringing of the ears), the bishop said in a public statement that he would be receiving psychological as well as medical treatment. It had taken him months to get to a point where he realized he needed help…. CLICK HERE to read more.
This book addresses the hard issue of suicide simply and pastorally, Fr. Chris Alar, MIC, and Jason Lewis, MIC, draw from the teaching of the Church, the message of Divine Mercy, and their own experience of losing a loved one to offer readers two key forms of hope: hope for the salvation of those who've died by their own hand, and hope for the healing of those left behind. This book is a must-read for all those trying to make sense out of such a difficult subject. Remarkably, the spiritual principles of healing and redemption apply not only to a loss from suicide, but by any means of death.
This volume is intended to compile and present resources for lay ministers and clergy to thoughtfully and effectively implement mental health ministries in dioceses and parishes. Guided by a scholarly review of relevant literature regarding Mental Health Ministry as well as our own fieldwork observing and learning best practices, we offer this resource as a "playbook" to assist fellow ministers in successfully beginning and developing their ministries.
Each year, over one million people end their lives by suicide. All death unsettles us, but suicide causes a very distinct set of emotional, moral, and religious scars. It brings with it an ache, a chaos, a darkness, a stigma that only one who has survived it can understand. Through powerful first-hand experience, this video offers hope to those who have experienced suicide loss.
This DVD features in-depth looks at people with mental illness and how they participate in parish life. It examines the four aspects of recovery: biological, psychological, social, and spiritual. Parish considerations include setting boundaries, acute behavior, confidentiality, and suicide.
Order Saint Dymphna and Saint John of God prayer cards from the Katie Foundation. The first 10 prayer cards that you order are free. These are perfect for any parish, support group, family, or school.
Christian doctrine on human dignity has always affirmed the goodness of the body and the fittingness of our vulnerability in the good order of God's creation. To paraphrase Saint Thomas Aquinas, as incarnate intellectual creatures formed in the image and toward the likeness of a triune God, those gifts are among the natural goods that predicate our greatest good and final perfection.
This NCPD Live Learning Session focuses on three levels of mental health ministry:
• multi-parish support meeting
• 5-night parish training series
• diocesan-wide ministry
The National Catholic Partnership on Disability presents a webinar on Suicide: Before and After How to accompany those who are thinking of and those who remain after someone completes suicide.
Our webinar series on suicide continues. This webinar will address how to pastorally respond to families and loved ones when a suicide has occurred.
Laura Lewis, MA, LPCC-S, is a licensed professional clinical counselor working in suicide prevention at the Ohio State University in Columbus, Ohio. She also owns a private practice with her husband called Veritas Counseling & Consultation where she enjoys providing counseling support to adolescents, college students, adults, and families.
Faithful, affordable mental health access with proven results through a transformative digital behavior change program that guarantees people get access and receive the help they need to help them thrive. Learn more here.
To create a culture of inclusion and meaningful participation for persons with mental illness, we all must do our part towards advocacy, awareness, service or prayer. Below are a list of ways to get involved.
Learn more ways to support persons with mental illness and eliminate stigma through resources and training opportunities. It would also be wonderful for lay ministers to consider getting trained in Mental Health First Aid to better serve persons with mental illness in their parishes.
Loving God, we pray today for those who are confronted by the sadness, ambiguity and confusion of mental illness, and for those upon whom they depend for attention and compassionate care.
Look with mercy on all whose afflictions bring them weakness, distress, confusion or isolation.
Provide for them homes of dignity and peace; give to them understanding helpers and the willingness to accept help.
We ask this in the name of Jesus Christ our Lord. Amen.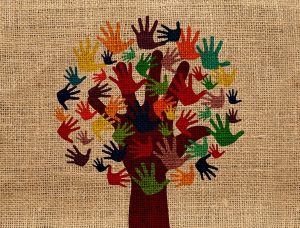 To promote a sense of belonging within our community, it takes many hands. Service is essential to truly welcome all to the Lord's table. Efforts can be made at an individual and parish level to reach out to persons with mental illness by working to eliminate stigma at church. Including bulletin inserts and Mass intentions for persons with mental illness are a great start. It is also great to acknowledge Mental Health Awareness Month through workshops, awareness campaigns, or targeted homilies. Parishes can also begin to host support groups for anxiety, depression or other forms of mental illness. For more information about support groups, please contact our office.
Bob Wurzelbacher
Office Director
(513)263-6674