Pastors, in collaboration with parochial vicars, deacons and lay ministers, according to their proper roles and charisms, share responsibility for pastoral leadership. The spiritual, physical and mental health and ongoing support of ordained and lay leaders is vital for Families of Parishes.
Effective leadership from priests, deacons, lay staff and other parish leaders is critical for parishes to grow in vitality, resulting in evangelizing communities of faith that radiate Christ.
Learn more about the principle of Leadership and how effective leadership is essential to pastoral planning.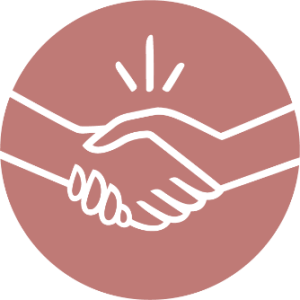 Family of Parishes Leadership Team
A Family of Parishes is best served when the pastor and key collaborators (clergy and lay staff) work together as a team.  While there are many groups of people who participate in leadership and governance of a parish or Family of Parishes (e.g. Pastoral Council, full staff, Finance Council, commissions, etc.), the leadership team has the greatest potential to effectively assist the pastor in implementing the mission of the parish.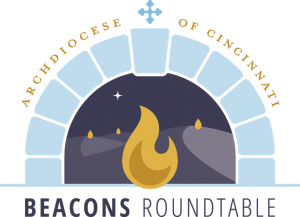 Plan to join other parish leaders (priests, deacons, lay staff) for this series as we focus on building vital parishes that are beacons of light. Each Beacons Roundtable session includes timely information, examples from archdiocesan parishes, and opportunities for you to share your experience, thoughts, and ideas with other participants.
"The only constant in life is change." – Heraclitus, Greek philosopher 
Effective leaders know how to lead change within the communities they serve.   
For Beacons of Light and other change processes in the Archdiocese of Cincinnati, we've followed an 8-step model developed by Dr. John Kotter. 
The CliftonStrengths talent-identification tool has been used by thousands of Catholic parishes throughout North America to help staff and parishioners discover, develop, and become better stewards of their talents, not only in their parishes but in all aspects of their lives. The process strengthens the ways in which people thrive at home, in their parish, and in ministry and service in their local communities.
Each of us has a different approach to leadership and will need to lead in different styles depending on the circumstance.  Check out these videos from Dr. Tim Kloppenborg on the three styles of leadership: transformational, servant, and developmental.
Leadership author Chris Lowney draws on the writing of Pope Francis in highlighting these styles of leadership in his article in Forbes.
Contact THE CENTER for PArish Vitality