The Office for Parish Vitality fosters vital parish life in the Archdiocese of Cincinnati by supporting priests, deacons, and lay leaders as they lead their community to live and grow in faith, radiating Christ within the parish and beyond it.
The OPV:
Offers leadership formation and training through live and virtual events, e-news, and one-on-one support

Fosters a spirituality of stewardship as a way of life, guiding parish stewardship teams to create a culture of vocation and hospitality, stewardship formation, talent identification and ministry discernment, enhancing parishioner engagement, and annual stewardship renewal and commitment.

Guides Beacons of Light, coordinating the design of the Pastoral Planning Pathway and supporting the creation and implementation of pastoral plans within the Families of Parishes.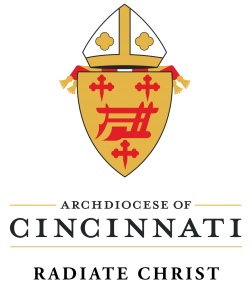 <!=========Carousel View Template 2.4=========>
There are no upcoming events at this time
Contact THE Office for PArish Vitality