Laudato Si Action Platform
Caring for God's Creation
Pray, Learn, Connect, and Enact Together the Laudato Si' Action Platform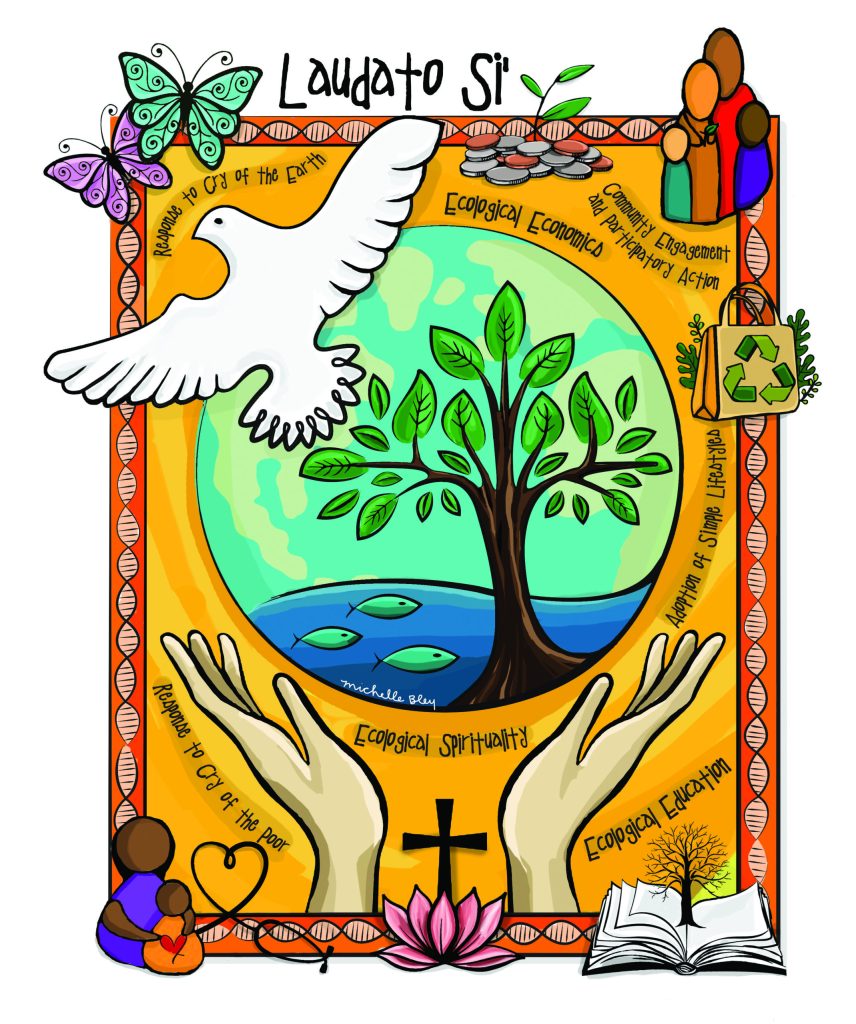 On Saturday, March 4, 2023, people of all ages from across the Archdiocese came together to pray; to grow in fellowship; to learn about the Laudato Si' Action Platform; and to act together to support our parishes, schools, homes, and congregations to care for God's creation.
Over 190 folks* gathered at the the University of Dayton's Curran Place for a powerful conference that included keynotes on the faith and science rationale for this work, examples of great work already in progress, a student panel, and breakouts where people from the same sectors could connect. (The full program is linked below.)
We hope that this conference was the next step in mobilizing our Archdiocesan community to act on the morals set forth by Laudato Si' and engage with the LSAP. Whether you attended the conference or not, we warmly invite you to join us. 
Praise be to God!
(*Folks included individuals; families; ministers in families of parishes; Catholic school students, teachers, and staff; nonprofit staff and leaders; vowed religious; and all roles in the Archdiocese not previously listed.)
Click here to view the flyer.
Click here for an outline of the schedule.
Laudato Si' illustration by Michelle Bley, graphic designer, Sisters of Charity of Cincinnati.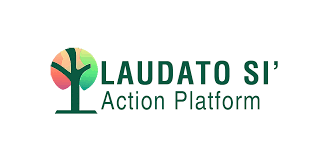 Caring for our brothers and sisters means caring for the home we share. This responsibility is "essential to a life of virtue" (LS 217).
The Dicastery for Promoting Integral Human Development's Laudato Si' Action Platform (LSAP) is a space for institutions, communities, and families to learn and grow together as we journey towards full sustainability in the holistic spirit of integral ecology. You are warmly invited to join this community. Your unique "culture, experience, involvements, and talents" are needed on our journey towards greater love for our Creator, each other, and the home we share. (LS 14)
The Archdiocese of Cincinnati has formally joined the LSAP and is working across sectors to support efforts to implement the goals established (see below). The work is led by the Care for Creation Task Force, but these important efforts will only be successful if we get individuals, families of parishes, religious orders, non-profits, schools, universities, and businesses to join the fight. Our hope is connect people within each sector, provide resources, empower them to share best practices, and challenge them to vision ways to work together for greater impact. 
Recording of our Zoom session introducing the Laudato Si Action Platform to the Archdiocese.
Laudato Si' Action Plan goals