Fields of Justice (North)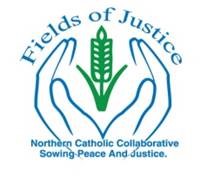 The Northern Area Catholic Social Action Collaborative consists of parish representatives from clusters in the St. Marys and Sidney Deaneries. The committee meets bi-monthly, at the Archdiocesan Pastoral Office in Sidney. For more information, please contact [email protected]. 
Catholic Social Teaching calls us to not only understand and deepen our faith but also to live our faith. Whether through advocacy, education, faith sharing, or public action, we all must practice our faith in our every word and deed. As James 2:17 says, "Faith without works is dead." Please check back often to our Action Center for various ways that you and your community can speak out with compassion and solidarity for justice and peace.