"And Jesus said, 'Come, follow Me'.
And leaving their nets, they followed Him.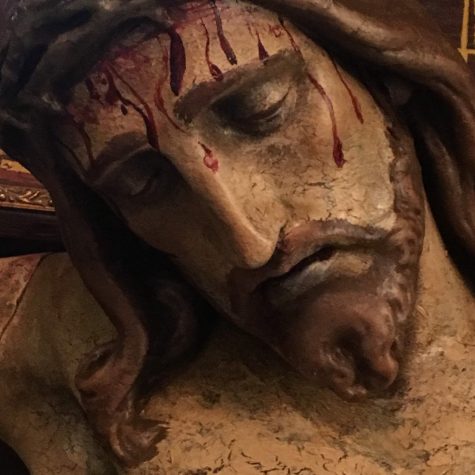 In every age there have been men and women who, obedient to the Father's call and to the prompting of the Spirit, have chosen this special way of following Christ, in order to devote themselves to him with an "undivided" heart (cf. 1 Cor 7:34). Like the Apostles, they too have left everything behind in order to be with Christ and to put themselves, as he did, at the service of God and their brothers and sisters. In this way, through the many charisms of spiritual and apostolic life bestowed on them by the Holy Spirit, they have helped to make the mystery and mission of the Church shine forth, and in doing so have contributed to the renewal of society. (VC 1)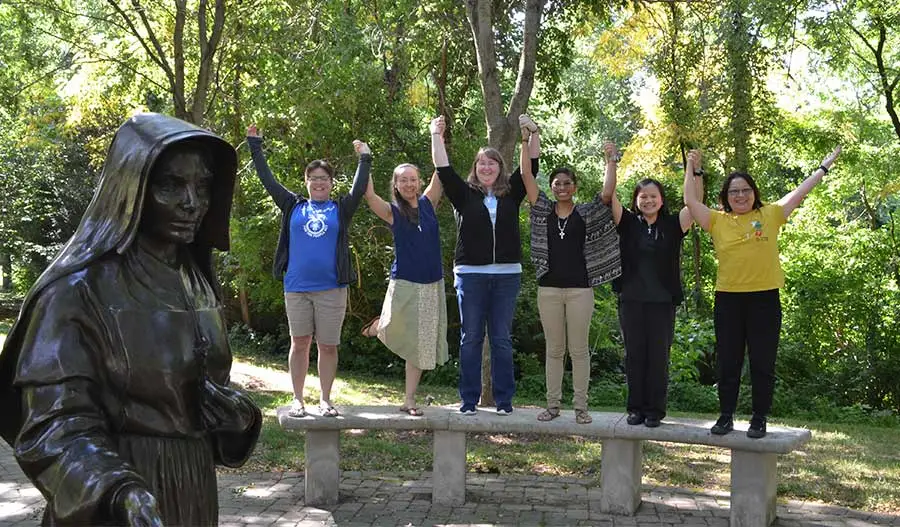 LOVE, MERCY AND JUSTICE TODAY
What does it look like to live love, mercy and justice today?
Find out at the Sisters of Providence of Saint Mary-of-the-Woods Come and See Retreat. Single, Catholic women ages 18-42 are invited to the Living Love, Mercy and Justice Come and See Weekend Retreat Nov. 3-5 at Saint Mary-of-the-Woods, Indiana. Retreat to our sacred Woods to explore your calling and to pray and discern about where God might be nudging you. Free. Learn more and sign up at ComeandSee.SistersofProvidence.org
Protect Ohio this November
An extreme proposal has landed on the November ballot in the State of Ohio.
Deceptively named, "The Right to Reproductive Freedom with Protections for Health and Safety," the proposed constitutional amendment aims to remove health protections for women while opening the floodgates for lawmakers to pass legislation that could eliminate parental consent and allow abortion of a healthy, fully-formed infant in the womb through birth.
A Call to Action
We must work together to reject this dangerous attempt to radically reshape Ohio through a constitutional amendment.
Pray
Catholics across the state are uniting in prayer for the protection of human life and dignity, and for the defeat of Issue 1. Beginning September 15, a 54-Day Rosary Novena will be prayed daily through November 7. Sign up for daily email reminders and prayers at www.pray54ohio.org. Also, click here to help promote the novena.
Educate
Protecting Ohio from Issue 1 will require all of us to educate ourselves, our families, our workplaces and parishes. Confusion has been a leading cause of states succumbing to similar amendments in the wake of the overturn of Roe v. Wade. Click here to learn more about the dangers of Issue 1.
Vote NO
Register to vote, find your polling place, and help protect Ohio by Voting NO on Issue 1 on November 7. Helping others take these three steps will ensure Ohio's safety.
Register to Vote
Find Your Polling Place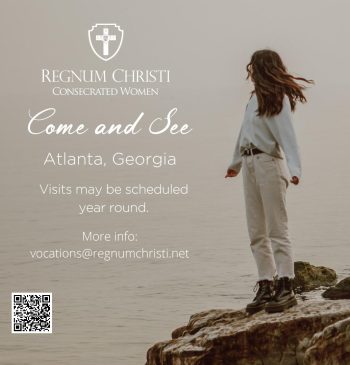 Communities of consecrated life in our archdiocese

create a culture of vocations
"The example of holy parents is the first condition
favorable for the flowering of priestly and religious vocations."   Pope Benedict XVI
Resources for families, Parishes and Teachers to help young people discover the joy and beauty of giving one's life to follow jesus in consecrated or religious life