bicentennial Hymn: CHrist OUr LIGHT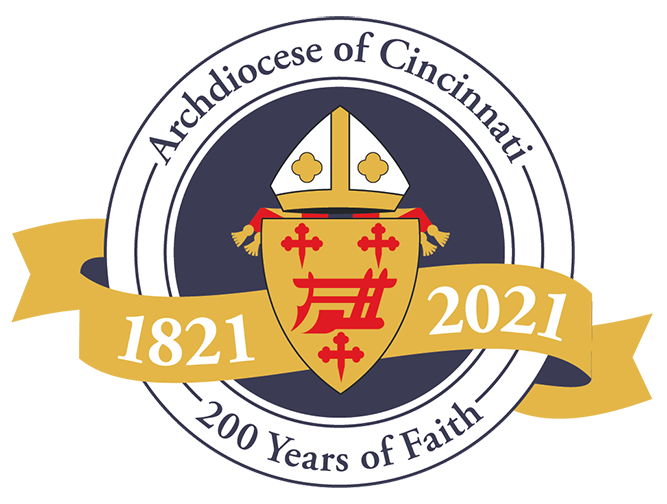 Our newly-commissioned hymn for the bicentennial of the Archdiocese, composed by Sr. Genevieve Glen, OSB.
Inspired by Archbishop Schnurr's pastoral letter Radiate Christ (June 2020), this hymn can be used in parishes, schools, and other institutions anytime, but especially during our bicentennial year.
Set to the common meter 8 7 8 7 D, it can be used with a variety of hymn tunes, at least some of which will be familiar to nearly any faith community.
There is also a Spanish translation of verse 3.
Below you'll find not only the text itself, but also the text set to a few common hymn tunes for your easy use.
Permission is granted by the author for all within the Archdiocese of Cincinnati to freely use this text in perpetuity.

Christ Our Light (Bicentennial hymn) – Text
Bicentennial DESIGN ASSETS
You can use these worship aid covers, logos, the prayer from Radiate Christ, photos, and more to design your parish Sunday worship aid and/or bulletin, or on social media for the weekend of June 19/20.