***Final numbers and $225 deposits are due by Tuesday, November 23. After completing the reservation form below, you will receive further instructions pertaining to registration. Full payment of $325 per person are due by Monday, December 20. Please complete the form below to begin the registration process.
We will be hosting a Zoom Meeting for all Group Leaders and interested chaperones on Thursday, December 2 at both 1:00pm and 7:00pm.  Upon the completion of registration, a link will be sent to your inbox.  We highly encourage you to participate in this meeting, because we will be sharing important logistical information that will need to be communicated to your group.***
The Office for Respect Life Ministries in partnership with the Center for the New Evangelization is offering a Pilgrimage to Washington D.C. for the March for Life 2022.  This trip will take place from Wednesday, January 19 to Saturday, January 22 and will replace our previously offered overnight trip.  A pilgrimage approach offers an opportunity for our youth to enter more deeply into their March for Life experience and prayerfully apply their pro-life ideals in a uniquely Catholic way.  We are very excited to be providing this trip which will include a visit to the National Holocaust Museum, Mass and time to explore the Basilica, the Youth Mass & Rally for Life, full participation in the March for Life itself, an opportunity to meet with our Ohio Representatives, and several opportunities for prayer, processing and learning.  The cost of this trip will be $325 which will cover the above listed events as well as lodging, transportation, four meals, and a Being Pro-Life sling bag with supplies.  We will not be requiring proof of vaccination or negative tests for this trip. Masks may be required for some of the venues but will not be required on busses or during the march itself. Participants will sign a waiver that addresses COVID-19 risks.

This schedule is still tentative and times & activities may change.
Wednesday, January 19
4:00 – 4:30 p.m. Arrive at Pick-up Locations 
4:30 p.m. Buses Depart (Pack Own Dinner) 
11:00 p.m. Arrive at Potomac Retreat Center 
12:00 p.m. Lights Out 
Thursday, January 20
7:00 a.m. Wake-up 
7:30 – 7:50 a.m. Morning Prayer 
7:50 – 8:50 a.m. Breakfast (Retreat Center Providing), Bathrooms, Clean-Up 
9:00 a.m. Buses depart for Washington D.C. 
11:00a – 1:00p Holocaust Museum 
1:00 p.m. Depart for Hotel (The Hilton Garden Inn) 
1:30 – 3:00 p.m. Lunch at Hotel
3:00 p.m. Depart Hotel 
3:30 – 5:00 p.m. Tour of Basilica (includes time for Gift Shop, Bathrooms, etc.) 
5:15 – 6:30 p.m. Mass at Basilica 
7:00 p.m. Buses Depart for Union Station 
7:30 – 8:45p.m. Dinner (on own) at Union Station 
9:00 p.m. Arrive back at Hotel 
9:00 – 9:45 p.m. Evening Debrief & Snacks (Hotel Conference Room) 
10:30 p.m. Lights Out 
Friday, January 21
6:30 a.m. Hotel Breakfast Buffet Opens
6:45 a.m. Youth Rally Begins (Capital One Arena) 
Students will board busses, store luggage and depart in shifts
9:15 a.m. Youth Rally Mass 
11:00 a.m. March for Life Rally 
*No lunch provided.  Heavy snacks encouraged.  Ministers may choose to  provide materials for making bagged lunches. 
1:00 p.m. The March 
2:00 – 4:30 p.m. Congressmen for Ohio (Chick-fil-a late lunch) 
4:45 p.m. Must be back at the Bus (Garfield Plaza) 
5:00 p.m. Buses Pull Out 
7:45 p.m. Arrive at Potomac Retreat Center 
8:00 – 9:00 p.m. Dinner (Retreat Center) 
9:00 – 10:45 p.m. Closing Session
11:00 p.m. Buses Depart for Cincinnati 
Saturday, January 22
5:00 a.m. Arrive in Cincinnati 


Forms & Checklists
More forms will be added as they become available!
March for Life 2022- Archdiocesan Permission Form
Marching at Home Resources
If you are not planning to attend the March for Life in person this year, we have created resources to help you address Respect Life Issues here at home. We have worked with the Center for the New Evangelization, Catholic Schools Office, and the Office for Divine Worship to provide resources for parishes, youth ministry programs, and Catholic Schools. This toolkit includes: a 3-week series for either small group/bible study or youth group approach, a one night stand-alone lesson plan for youth groups, movie night suggestions & discussion, prayer services and liturgy aids, and lesson plans for incorporating respect life content into Catholic Schools. CLICK HERE to download the entire packet of resources or scroll down to see the resources by section.
Local & Livestream Events
<!=========Events Timeline Template 2.4=========>
There are no upcoming events at this time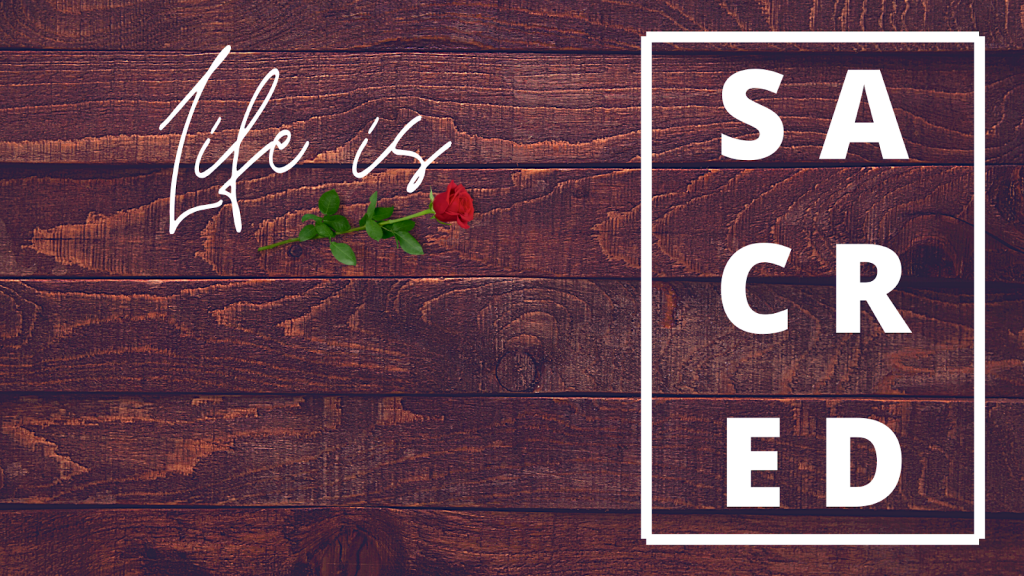 To Know: The sacredness of all human life, especially your sacredness and those on the margins.
To Do: Take one step to 1) taking better care of yourself and 2) to reaching out to someone on the margins i.e. a loner at school, serving at a local shelter, etc.
This resource is adapted for two different schedule options, but could easily be incorporated into a classroom: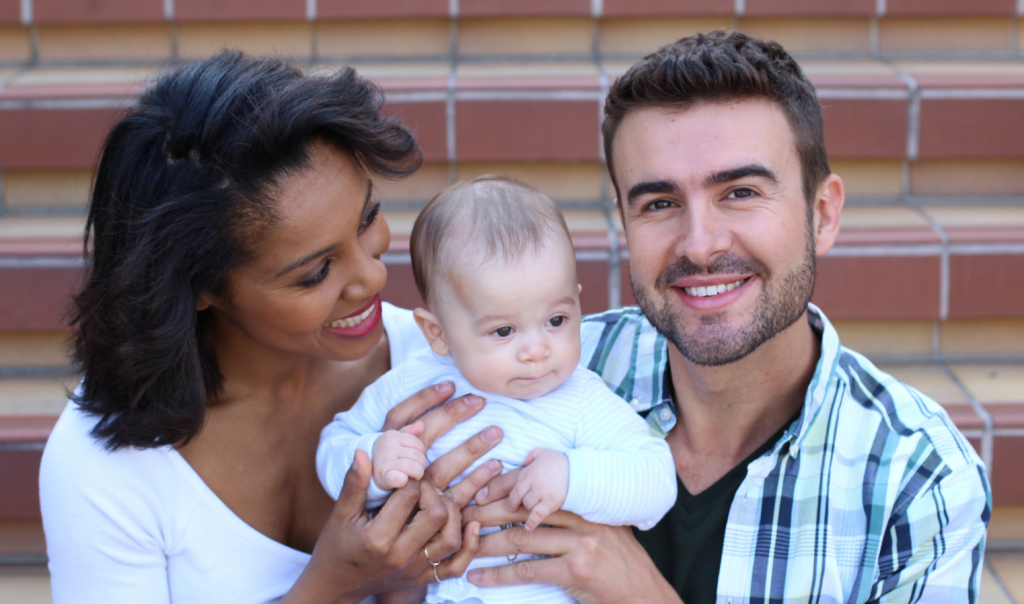 To Know: The sacredness of all human life, especially your sacredness and those on the margins.
To Do: Take one step to 1) taking better care of yourself and 2) to reaching out to someone on the margins i.e. a loner at school, serving at a local shelter, etc.
After the opening activity, the bulk of the night is made up of three 20-minute sessions, comprising a 5 minute video (or teaching/witness) and 15 minutes of small group discussion. CLICK HERE to download the Stand-Alone Youth Night.
Unplanned is the inspiring true story of one woman's journey of transformation. All Abby Johnson ever wanted to do was help women. As one of the youngest Planned Parenthood clinic directors in the nation, she was involved in upwards of 22,000 abortions and counseled countless women about their reproductive choices… Until the day she saw something that changed everything, leading Abby Johnson to join her former enemies at 40 Days For Life, and become one of the most ardent pro-life speakers in America.
Sooner or later every one of us will face an irreversible moment that will change our lives forever. If it hasn't happened to you yet…it will. BELLA is a true love story about how one day in New York City changed three people forever.
As the curtain rises, Hannah hesitantly steps onto the stage for her theatrical debut in college. Yet before she can utter her first lines, Hannah—unscripted—collapses in front of the stunned audience.
After countless medical tests, all signs point to one underlying factor: Hannah's difficult birth. This revelation is nothing compared to what she then learns from her parents: she was actually adopted … after a failed abortion attempt.
When Pete (Mark Wahlberg) and Ellie (Rose Byrne) decide to start a family, they stumble into the world of foster care adoption. They hope to take in one small child but when they meet three siblings, including a rebellious 15 year old girl (Isabela Moner), they find themselves speeding from zero to three kids overnight. Now, Pete and Ellie must hilariously try to learn the ropes of instant parenthood in the hopes of becoming a family. INSTANT FAMILY is inspired by the real events from the life of writer/director Sean Anders and also stars Octavia Spencer, Tig Notaro and Margo Martindale.
A pregnant teenager flees life with her drug-addicted mother and ends up living on the street before being welcomed into her first real home in Gimme Shelter, an extraordinary tale of survival and redemption inspired by actual events.
Jake Taylor has it all: friends, fame, a basketball scholar and the hottest girl in school. What could be better? Enter Roger Dawson. Roger has nothing. No friends. No hope. Nothing but put downs and getting pushed aside. Things couldn't get worse…could they? Jake and Roger were best friends when they were kids. But the politics of high school quickly pulled them apart. Now Roger doesn't fit in Jake's – or anyone's circle – and he's had enough. He walks onto campus with a gun in his pocket and pain in his heart and makes a tragic move. Jake's last-ditch effort can't stop Roger, and the sudden tragedy rocks Jake's world. Something breaks loose inside and sends him questioning everything. Most of all, he can't shake the question Could I have saved Roger? In a quest for answers, Jake finds himself looking for the next Roger and reaching out to the outcasts and lonely. But he quickly finds that crossing class castes threatens all his world is built on. And it could cost him his own friends, his girl, his dreams and even his reputation. Is it worth the price to find the answer to his ultimate question: What do I want my life to be about?

Prayer Services and Pro-Life Liturgies
Here you will find some guides and resources provided by the USCCB for prayer and liturgies.  Consider making these parish-wide or inviting parents/families to attend with their youth.
Pro-Life Prayers (including):

Candlelight and/or Eucharistic Procession
Holy Hour
CLICK HERE to access and download these prayer and liturgy resources.
Bob Wurzelbacher
Office Director
(513)263-6674
Kara Ross
Associate Director
(937)281-4127
Noelle Collis-DeVito
Associate Director
(937)281-4128