There are several ways to contribute to this fund that enables so many organizations to promote life across the Archdiocese.  Your financial assistance is truly appreciated as we work towards a world in which all life is held sacred, and all people are shown the loving compassion of our Savior, Jesus Christ.
1.   Donate Online through our safe and secure automated donation system.
2.   Check or Cash Donations to be addressed to:
Please make checks payable to The Respect Life Fund.
Office for Respect Life Ministries
100 East 8th St.
Cincinnati, OH 45202
3.  The Respect Life Sunday Collection: All Archdiocesan Parishes take up a collection for the Respect Life Fund on the first Sunday in October every year.  The next collection will be September 30 & October 1, 2023.  Feel free to contribute through your Parish's Weekend Collection with the designated envelope.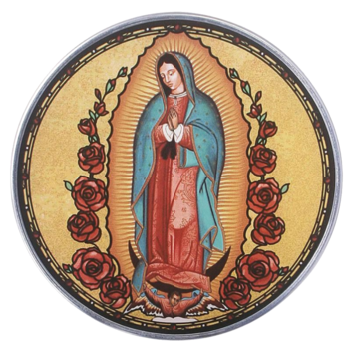 Thank you for your interest in supporting a Respect Life Culture here within the Archdiocese of Cincinnati.  By donating to the Respect Life Fund, you are helping local organizations within the community. The more contributions that are made, the more funding we can distribute. A small portion of the funds are used to sustain Respect Life programming for Archdiocese such as Project Rachel, and the remainder are distributed through grants to organizations across the Archdiocese that promote life in a variety of different ways. If you are interested in learning more about these organizations- CLICK HERE.

Please help us to extend works of mercy throughout the Archdiocese of Cincinnati by promoting participation in the Archdiocesan Respect Life collection on September 30 & October 1, 2023. All parishes are encouraged to participate in both the celebration of Respect Life Sunday and the Respect Life Collection that provides funds for so many wonderful organizations throughout our communities. Respect Life Packets are mailed out each August from the USCCB and are distributed to all the Parish Respect Life Coordinators and pastors. These packets are filled with advertising resources, bulletin inserts, prayer intercessions, homily suggestions, and ideas for how to spread the Gospel of Life throughout the entire year. A sample of the downloadable resources are available below. You can also access digital copies of ALL of the resources on the USCCB Website.
Sample Bulletin Announcement – pdf
Sample Bulletin Announcement – word



Bob Wurzelbacher
Office Director
(513)263-6674
Becky Schoenfeld
Associate Director
(513)263-3366
Lisa Averion
Associate Director
(937)281-4128