ACTION ALERT: #prayfordobbs
An upcoming Supreme Court Case, Dobbs v. Jackson Women's Health, could overturn Roe v. Wade, as the court considers the question of whether it is constitutional to ban abortion at any point pre-viability. This could be the case for which we have been waiting for over a generation. CLICK HERE for more information on what you can do to get involved.
According to the Catholic Church, all people are created in the image and likeness of God.  Regardless of any circumstance, every person has an inherent and immeasurable worth and dignity; each human life is sacred.  The Office for Respect Life Ministries focuses on issues that violate the principle of Human Dignity that is an intrinsic part of Catholic Social Teaching.  We also aim to provide ministry and care to all God's people, especially those who may feel alienated or who may be grieving from loss.  Explore below for more information and resources about the issues that fall under the Respect Life umbrella.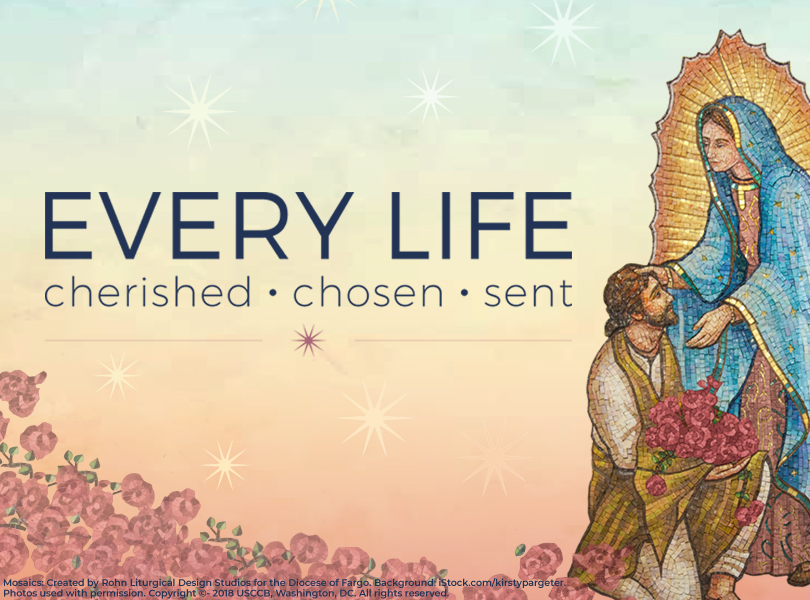 "The primary intention of the consistent ethic of life…is to raise consciousness about the sanctity and reverence of all human life from conception to natural death. The more one embraces this concept, the more sensitive one becomes to the value of human life itself at all stages…. This consistent ethic points out the inconsistency of defending life in one area while dismissing it in another. Each specific issue requires its own moral analysis and each may call for varied, specific responses. Moreover different issues may engage the energies of different people or of the same people at different times. But there is a linkage among all the life issues which cannot be ignored…."
Bob Wurzelbacher
Office Director
(513)263-6674
Becky Schoenfeld
Associate Director
(513)263-3366
Noelle Collis-DeVito
Associate Director
(937)281-4128