Blessed be the God and Father of our Lord Jesus Christ, the Father of mercies and the God of all consolations, who consoles us in all our affliction, so that we may be able to console those who are in any affliction with the consolation with which we ourselves are consoled by God.  ~ 2 Corninthians 1:3-4
Experiencing loss is a normal part of living, and grief is the normal human response to loss. In fact, when we experience a significant loss and don't grieve, we can suffer emotional, physical, and even spiritual harm. Here are some less heralded but still significant losses in daily life which may cause grief: friends moving, losing your job, retiring, falling ill, a child leaving the nest, divorcing, losing your home in a fire, tornado, or flood, suffering from a rape or abortion experience, and many more. Remember, that you are never alone. Accepting when you are grieving can be a challenging, but rewarding, step in life.
Check out our Being Pro Life Episode: Pregnancy Loss Is a Real Loss. Click the video or one of the icons to the left to watch, listen, and read.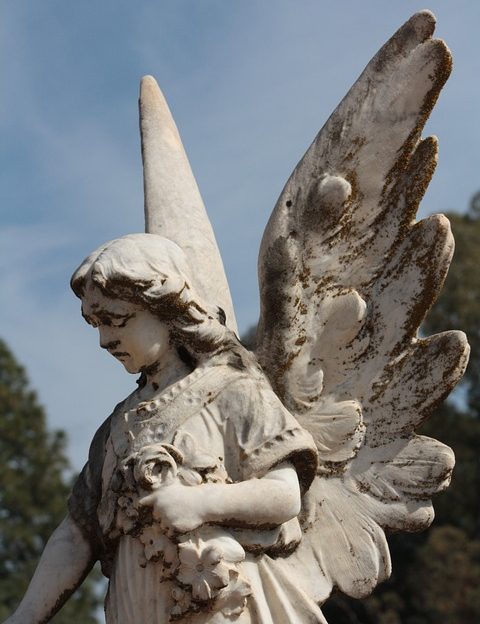 Life is constant change. One change that we all must learn to face is a change that brings grief. With grief comes so many emotions. Highs, lows, tears, laughter, wonder, confusion, loneliness, emptiness, acceptance. All of these feelings and more accompany the loss of a loved one. Everyone experiences grief differently. Some hold it in; others try to get rid of it by letting it out. Regardless of how grief affects a person, it always hurts. Thankfully, grief is not a permanent state, but rather a process one goes through as a means of coping with loss. It is important to understand grief and its effects while you're grieving. Understanding leads to acceptance, and acceptance leads to healing. Grieving does not make you weak. It makes you strong. The first step in dealing with grief is accepting its existence. Once you've acknowledged its presence, you can begin getting through it.

"For I am sure that neither death, nor life, nor angels, nor principalities, nor things present, nor things to come, nor powers, nor height, nor depth, nor anything else in all creation, will be able to separate us from the love of God in Christ Jesus our Lord." ~ Romans 8:38-39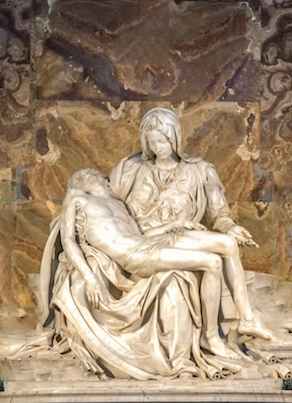 Even though in its subjective dimension, as a personal fact contained within man's concrete and unrepeatable interior, suffering seems almost inexpressible and not transferable, perhaps at the same time nothing else requires as much as does suffering, in its "objective reality", to be dealt with, meditated upon, and conceived as an explicit problem; and that therefore basic questions be asked about it and the answers sought.

Death is an experience which touches all families, without exception. It is part of life; yet, where familial love is concerned, death never seems natural. For parents, surviving their own children is particularly heartbreaking; it contradicts the fundamental nature of the very relationships that give meaning to the family. The loss of a son or daughter is like time stopping altogether: it opens a chasm that swallows both past and future.

Because of our belief not only in the immortality of the soul, but also in the resurrection of the body, the Church professes hope in the face of death, and acts with charity in the funeral rites. The Church provides a number of prayers for the faithful to offer both to accompany the dying of a loved one and to strengthen our faith upon their death. Through private prayer and public funeral rites, we strengthen our faith and hope, comfort those who mourn, and bury the bodily remains of the deceased with care befitting what was the Temple of the Holy Spirit.  (En Espanol)
Below are organizations, along with their webpages, that serve as wonderful resources for parishes, families and individuals who would like to learn more about the topic of bereavement from the perspective of the Catholic Church.
In our media-driven world, it is imperative to use media resources to work to spread the Gospel of Life. Below are a variety of media resources that address grief and bereavement.
This article is part of the Being Pro Life Campaign and features personal stories of those affected by pregnancy loss. This campaign includes an article, video, and podcast that effectively convey what it means to have a consistent ethic of life.
This article focuses on debunking common myths and biases towards divorce in the Catholic Church from the perspective of someone who has experienced it.
"We can and must do better for all our marginalized Catholics."  This article focuses on debunking incorrect theology regarding Catholicism and divorce.
An excellent way to help people to understand an issue is to present them with a story. The below webinars, videos, and documentaries are great resources for discussion on the topic of bereavement.
In this webinar, authors David Aaker and Jan Nelson will help participants give voice to those who suffer, as well as those who care for the suffering. How do we give voice to ambiguous losses, for example, when we lose our job, become ill, or are deployed?
Funerals are meant to help us cope with the loss of a loved one, but that is only one of many deeper purposes they serve. In this video, Fr. Mike shares the wisdom of the Church in making funerals a time to recall God's mercy, and pray for the faithful departed.
To support those who are grieving in our community, it is essential for those who feel called to get involved.  Whether that is through working towards advocacy, awareness, service or prayer. Below are a list of ways to get involved.
In order to foster a better awareness of care and support for our grieving brothers and sisters in Christ, there are a number of things that we can do to promote a culture of love and healing in our parishes.  For those who have suffered the loss of a loved one, bereavement ministry must continue beyond the funeral.  It is important to advocate for this in our parishes for those who may not be in an emotional state to advocate for themselves.  For those who have experienced miscarriage, working to eliminate stigma and providing a support ministry for this loss is incredibly important.  Finally for those experiencing divorce or separation, having a strong faith community who embraces them through the loss is essential.  Divorce ministry is incredibly important to the continued healing and faith development of people who often feel marginalized.

Dearest Jesus, who wept at the death of your friend and taught that they who mourn shall be comforted, grant us the comfort of your presence in our loss. Send Your Holy Spirit to direct us lest we make hasty or foolish decisions. Send Your Spirit to give us courage lest through fear we recoil from living. Send Your Spirit to bring us your peace lest bitterness, false guilt, or regret take root in our hearts. The Lord has given.  The Lord has taken away. Blessed be the name of the Lord. Amen.
O sweet mother Mary, who knew the sadness of mourning those your heart loved most, Jesus, your Son, and Joseph, your devoted spouse, pray for us in our time of loss. 
Amen
.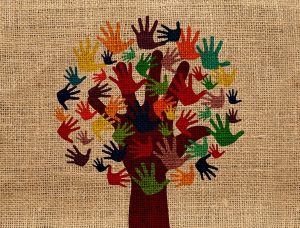 To promote the Pro-Life cause within our community, it takes many hands. Service is essential to meet the needs of the grieving in our parish communities. We must show them the love they deserve, so that they can heal through God's loving grace.  There are many organizations listed
ABOVE
to support in a variety of way.  Through donating, volunteering, or helping to spread awareness in our communities, we can work to provide bereavement services for all those who grieve.
Bob Wurzelbacher
Office Director
(513)263-6674
Becky Schoenfeld
Associate Director
(513)263-3366
Noelle Collis-DeVito
Associate Director
(937)281-4128