The Archdiocese of Cincinnati 401(k) Plan became effective January 1, 2011.   This Plan is an important benefit intended to help employees in their retirement years as a supplement to their personal retirement savings, Social Security benefits, the frozen Archdiocese of Cincinnati Pension Plan for Lay Employees and the terminated Archdiocese of Cincinnati 403(b) Plan.
Eligible participants can: (1) make their 401(k) elective contributions; (2) receive Archdiocese base contributions; and (3) receive favorable tax advantages through either traditional or Roth 401(k) elections.
Specific 401(k) account details, investment options, and additional retirement readiness tools are attainable through the participant website – https://participant.empower-retirement.com
Additional details regarding the 401(k) Plan:
A Simple Guide to Understanding the 401k Plan
 The Archdiocese of Cincinnati 401(k) Plan is an important benefit because it is intended to help you build and invest in your future. By making the decision to actively participate, you're taking an important step towards achieving a secure financial future!
The program is designed to include:
•Tax benefits through traditional pre-tax and Roth 401(k) (after-tax) contributions.
•A variety of attractive investment options.
•Age-based target-date funds to help simplify your investment choices.
•A robust, user-friendly website with online tools, calculators and information designed to help you take control of your financial future
.•Instant account access from your smartphone.
•Dedicated retirement representatives available via a toll-free number.
Accessing and Managing Your 401k Account
Accessing and Managing Your Account
The Plan offers flexible account access options that help you stay connected, manage your account, and make the most of your plan benefit so you can look to the future with confidence.
     Website: empowermyretirement.com
     Mobile App: Empower Retirement
     Automated Empower Retirement Participant Services Line: 1-866-467-7756
     Retirement Representatives: 1-866-467-7756  available weekdays from 8:00 a.m. to 10:00 p.m. ET and Saturdays from 9:00 a.m. to 5:30 p.m. ET
401k Empower Retirement App
Employees can access their retirement accounts right from their iOS or Android devices.  The Empower app gives employees the freedom to access and view their accounts anywhere - anytime.  Click here to learn more.
401k Plan - Summary of Important Provisions
401k Plan - Loan Policy Statement
401k In-plan Roth Conversion
The Archdiocese of Cincinnati 401 (k) Plan now includes in-plan Roth conversions that give you the option to roll over or transfer the non-Roth assets in your savings plan account to the Roth assets in your savings plan account.  You are encouraged to discuss converting money from one account to another with your financial advisor/planner and to consider any potential fees and/or limitations of available investment options. 
Keep your 401k Account Secure
Did you know that Empower Retirement offers a Security Guarantee as part of its commitment to your 401k account safety?
Do your part by taking the following steps to keep your account secure:
Register your account online
Choose a strong username and password
Review all security alerts immediately
Review your accounts periodically

As you begin to plan for retirement below are considerations to keep in mind:
There is no application form to be completed to retire from a location within the Archdiocese of Cincinnati.  It is not necessary to notify the Pastoral Center at the Archdiocese of your upcoming retirement, however, the Benefits Office is available to answer questions when you are navigating through the process.  Learn more by downloading an FAQ informational flyer.

Be sure to touch base with your Parish/School/Agency business manager so they are aware of your intent to retire.  

If your employment occurred prior to December 31, 2010 you might be vested in the frozen Lay Employees defined pension plan. Contact UMR, Administrator of the Lay Employees Pension Plan at 1.888.640.1700. 

If you are an eligible participant in the Archdiocese of Cincinnati 401(k) plan contact the Customer Care team at empowermyretirement.com, 866.467.7756, for information on rollover and/or withdrawal options. 
Effective December 31, 2016, the Archdiocese of Cincinnati terminated its Supplemental Retiree Health Insurance Plan and Retiree Dental Plan for Post-65 lay retirees.  Effective September 1, 2016, the Pre-65 Retiree Health Plan and Pre-65 Retiree Dental Plan were frozen and no longer accept any new participants. 

The Archdiocese of Cincinnati offers the RetireMED®iQ Program to all employees, retirees and spouses. They are health plan advisors who strive to make the transition from employer coverage to retirement health care simple and     stress-free. You can feel empowered and in control as you prepare to transition from your group health plan to Medicare or Marketplace coverage upon retirement.

Getting started is easy!

Learn more about RetireMED®iQ Program by clicking here. 

Sign up for RetireMED®iQ's personalized communications by clicking here.

Speak to an advisor by calling 1.844.388.6565.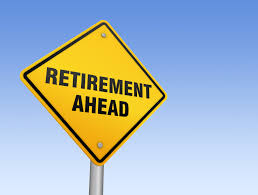 Lay Employee pension plan
The Lay Employees of the Archdiocese of Cincinnati Pension Plan was frozen on December 31, 2010.  
The Plan provides a monthly pension benefit at retirement, for vested employees hired prior to December 31, 2010.
An employee must be vested in the Plan to be entitled to a benefit.  To commence retirement benefit payments, apply to UMR, the Contract Administrator for the Plan by calling 888.640.1700
Termination of the Archdiocese of Cincinnati 403(b) Plan
The Archdiocese of Cincinnati 403(b) Plan was "frozen" effective December 31, 2010, and no further contributions could be made to the 403(b) Plan.  
This 403(b) Plan was formally terminated effective December 31, 2015.  Lay-employee participants in the Archdiocese of Cincinnati 403(b) plan have a "distributable event" on account of its termination and  should contact their 403(b) Plan vendor to elect a distribution.